Wanna sell a phone in New York? Better have a receipt
Proposed law says no bill, no serial numbers, no sale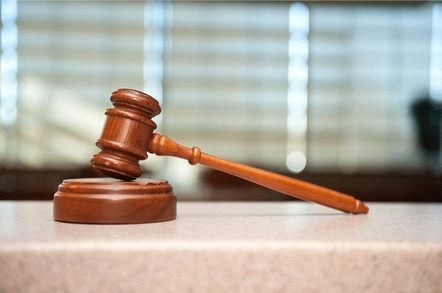 A New York State legislator has proposed a law designed to combat smartphone theft by making it illegal to buy or sell a used mobe without valid proof of ownership.
Phone theft is on the rise in cities around the US and the UK. An estimated 1.6 million Americans were mugged for their mobes in 2012, and in tech-savvy San Francisco, for example, smartphone thefts now account for around half of all robberies.
Most of the solutions proposed so far have been technical in nature, such as having smartphone makers build some kind of "kill switch" into their devices that could render them inoperable if they were stolen.
But on Friday, New York State Senator Jeffrey Klein proposed a different approach. His legislation would make it illegal to buy or sell a used smartphone without an accompanying receipt, complete with serial numbers that link the device to the original bill of sale.
The law wouldn't apply to individuals. You could still sell your old phone to a friend, for example. But if you're found selling three or more phones, you could be considered suspect, and the cops could ask you to produce receipts.
Mainly, though, the law is designed to target small retailers such as flea markets, laundromats, and neighborhood stores, which Senator Klein says are often found selling mobiles of questionable origins.
"The goal of this legislation is to scare black-market retailers out of this terrible business," Klein said in a statement. "If you're a retailer making a few extra bucks by selling stolen phones, you're now going to think twice before you open up your wallet and pay one of these criminals."
Klein's legislation would be a first for the United States, where other attempts to curb "Apple picking" – including a blacklist maintained by the four major wireless carriers – have largely proven ineffective. But in a press conference on Friday, he stressed the importance of creating every possible disincentive for thieves.
"I have had someone killed in my district over an iPhone. That is as bad as it gets," Klein said. "But it's an epidemic across this city and we can't wait any longer to take meaningful action." ®
Sponsored: What next after Netezza?