So you want to develop for Windows 8.1? Visual Studio 2013 is HERE
Microsoft ships trove of tools for desktops, devices, and cloud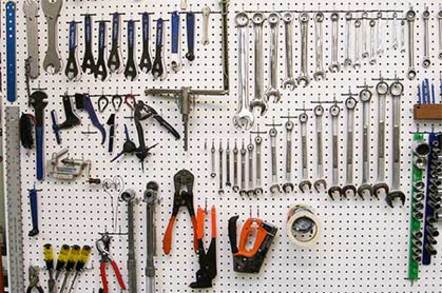 Hot on the heels of Windows 8.1, Microsoft has released the latest versions of its flagship Visual Studio and Team Foundation Server developer tools, albeit only to MSDN subscribers for the time being.
Naturally, Visual Studio 2013 offers support for developing Windows Store apps for Windows 8.1, which officially became available as a free update from the Windows Store on Thursday.
But it also continues along the direction Microsoft took with Visual Studio 2012 and its three subsequent updates by adding new features for web development, team collaboration, application lifecycle management (ALM), debugging, and cloud application development for Windows Azure and Office 365.
"There are great new features and capabilities in Visual Studio 2013 for every developer," Microsoft developer group corporate VP "Soma" Somasegar wrote in a blog post, "including innovative editor enhancements such as Peek and CodeLens, diagnostics tools for UI responsiveness and energy consumption, major updates for ASP.NET web development, expanded ALM capabilities with Git support and agile portfolio management, and much, much more."
The full list of new features is too long to go into detail here, but you can read all about them in Microsoft's release announcement.
In addition to the tools, Redmond has also shipped .NET 4.5.1, a minor update to the framework that offers reduced app startup times on multicore chips, on-demand garbage collection of large objects, and improved diagnostics and debugging.
For the time being, the new tools and libraries are only available as downloads for MSDN subscribers, beginning on Thursday. That should be OK, though, because according to Microsoft, MSDN subscriptions are now the most popular way to buy Visual Studio.
If you are an anomalous freak who prefers to buy your developer tools as standalone products, on the other hand, you will be able to do so through Volume Licensing beginning on November 1. Retailers will start carrying them "soon after."
Generally speaking, pricing for the various MSDN subscription levels will be the same for Visual Studio 2013 as they were for VS2012.
The estimated retail price for VS2013 will be $499 (regional pricing varies), while an upgrade from VS2012 will cost $299. For a limited time, however, Microsoft will be offering an upgrade for just $99 for customers who bought VS2012 at retail. You'll want to check the Microsoft Store in early November for more info on this offer, and move fast, because it will expire on January 31, 2014. 
If you do pick up the new version, you might also want to check out the official Visual Studio 2013 Launch Event that will take place on November 13. The keynote will stream live online and Microsoft developer team members will discuss the new features in detail. ®