Labor names Jason Clare shadow comms spokesbloke
Little evidence of tech savvy in new appointment's CV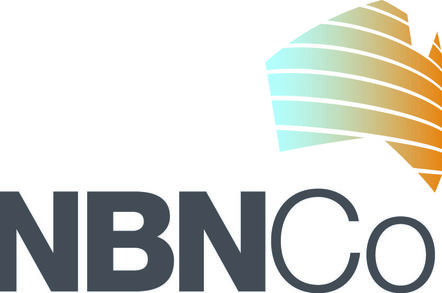 Debate over Australia's National Broadband Network has a new combatant: Jason Clare, member for the western Sydney seat of Blaxland.
Clare was today named the Labor opposition's shadow minister for communications, meaning he gets the job of marking Australia's communications minister Malcolm Turnbull. Labor's recent communications ministers Stephen Conroy and Anthony Albanese missed out on the job.
With Labor sticking to its lines that the government's a fibre-to-the-node network is inferior to the fibre-to-the-premises plan it pursued in government, Clare at least has a firm policy position to articulate during his early days in the gig. That'll come in handy because Clare's past gigs offer little evidence he's had close encounters with the issues the technology community associates with the geekiest of portfolios.
During the Rudd/Gillard years he served as parliamentary secretary for employment, minister for defence materiel, minister for home affairs, minister for justice and cabinet secretary. The justice and home affairs jobs might have given him a chance to consider issues like data retention and perhaps the defence materiel gig may have given him a chance to consider some comms issues.
At least he's young: at 41 he may be better-placed to appreciate communications issues than an older colleague. He's also got a website that manages to embed a YouTube video which we'll optimistically suggest means someone close to him at least knows that HTML exists. He also Tweets and maintains a saccharine Facebook presence.
Clare's task is formidable, as Turnbull is a well-above-average orator with a high media profile. Turnbull may be vulnerable because he has often suggested his NBN plan won't fall foul of the delays that have bedevilled the NBN under Labor, a claim it's hard to imagine will be sustainable in the real world. Turnbull has also signalled an intention to revamp digital economy policy, which could create some new chances for debate.
The Greens' comms spokesperson Scott Ludlam Tweeted this welcome to Clare:
congratulations @JasonClareMP and welcome to the wonderfully bent world of aus comms and tech policy

— Scott Ludlam (@SenatorLudlam) October 18, 2013
Ludlam's welcome is apposite: whatever lies in store for Clare he'll doubtless find the IT media hungry for engagement, but savage if he's not across the portfolio. So welcome to the industry, Mr Clare. One way or another, we'll enjoy it. ®