Google's latest Brussels self-abuse proposal needs 'concrete tech'
MEPs urge serious testing of new SECRET Mountain View offers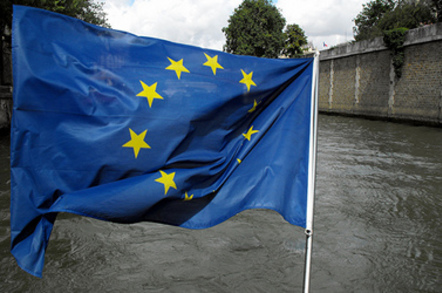 Agitators in the European Parliament are pressuring Brussels' competition chief to properly market test Google's new round of proposals to the Commission on its alleged abuse of dominance in the search business.
MEPs approved the so-called Tremosa Report on Thursday, which - among other things - urges antitrust commissioner Joaquin Almunia to allow Google's rivals to fully scrutinise the freshly submitted offer.
Google is hoping to hastily reach a settlement with the EC, and Almunia has indicated that he is keen to avoid placing sanctions on the multi-billion dollar outfit: in order, he says, to swiftly restore competition within the search market.
It has been nearly three years since the commission first opened a formal investigation into Google's search business practices, after complaints were brought from enemies including Microsoft and UK-based price comparison site Foundem.
Google was forced to come up with a more palatable offer for Almunia, after its earlier package of concessions was universally rejected by Mountain View's rivals over the summer following a blistering market test.
But the commissioner said at the start of this month that it was unlikely that he would proceed with a second formal market test to allow Google's competitors to fully inspect its new proposals, which are yet to be made public.
Complainants in the case, The Register understands, are yet to fix their eyes on the offer Google has tabled.
Meanwhile, the substance of Google's revised proposal remains unclear with Almunia saying that he is still seeking "concrete technical elements" from the company.
Tellingly, the commissioner has also said:
"Google has committed to support its new proposals with empirical data to show their impact."
All of which appears to suggest that the EU's competition officials are yet to take full possession of the latest package of concessions Google is now offering to bring an end to the heated case.
On Thursday, MEP Ramon Tremosa - who has closely followed the EC investigation - said that his report on competition had been approved by parliamentarians by 32 votes to one.
He said:
The European Parliament has ... urged the Commission 'to market test the new proposals put forward by Google in order to thoroughly assess their adequacy and impact.' And, if this cannot be achieved through a settlement calls the Commission to 'promptly send a Statement of Objections to the search company.'
Earlier this month, Google hinted that it was giving up on its battle with European Commission.
Google suggested that it was willing to go much further than it had originally suggested. Its general counsel Kent Walker said at the time:
This has been a very long and very thorough investigation. Given the feedback the European Commission received on our first proposal, they have insisted on further, significant changes to the way we display search results.
But the new offers remains secret for now.
On Monday, Tremosa co-wrote a letter to Almunia - seen by El Reg - outlining his concerns about the case. In the missive the MEP, along with fellow EU politico Andreas Schwab, said:
We ... believe that only a formal market test can provide the 'concrete technical elements on the effectiveness of the proposed package [of remedies]' that you called for ... Getting such evidence will take time; therefore we share the general concern that at this stage of the investigation it is much more important to take the necessary time to reach effective commitments rather than to rush to an inadequate or even emphatically harmful settlement.
Any such settlement agreed by Almunia could come as early as spring 2014. ®