Reg reader's nipper takes felt pens to Vulture 2
'My four-year-old can design better than that'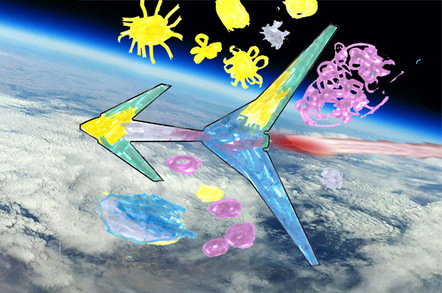 We're progressing nicely towards selecting a lively livery for our Vulture 2 spaceplane, although following publication earlier this week of the first batch of reader suggestions, Stelios Zacharias got in touch to insist "my four-year-old can design better than that".
The Low Orbit Helium Assisted Navigator (LOHAN) fan wrote:
Dear Sir,

My four-year-old daughter, Ariadne, has come up with the perfect colour-scheme for the Vulture 2, in shiny/silvery felt tips.

Aside from the colour scheme, she has drawn the sun, the moon, some shooting stars and some aliens (in purple) to help the Vulture 2 along. I hope we are not too close to the deadline as she has asked me for some more blanks to colour.

Hoping that the attached will meet with your acceptance, I remain, Yours faithfully,
Stelios Zacharias

PS - keep up the good work, I have been following the live telecasts with interest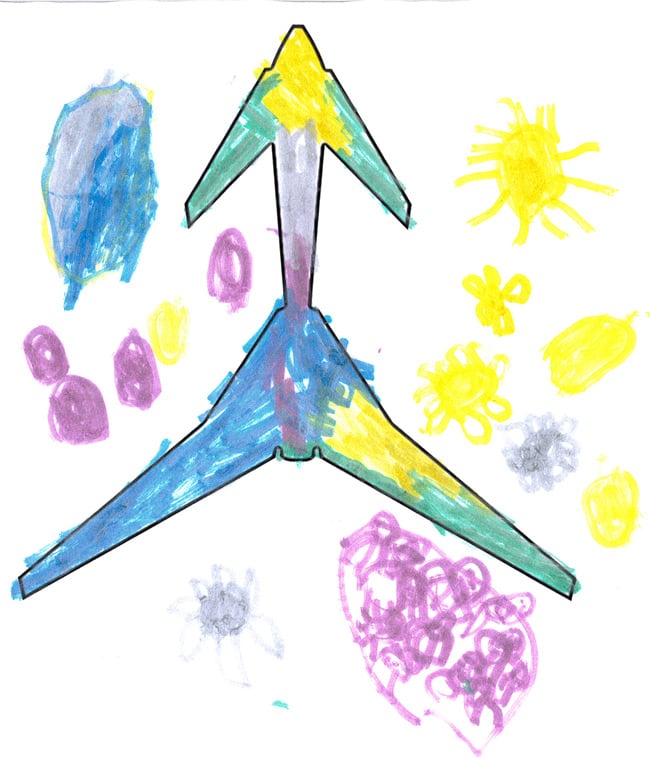 Lovely. Further suggestions are indeed invited before tomorrow's deadline, after which we must decide on just how to decide what the final paintjob will be. As you'll have noticed, we're undecided on how best to arrive at the final decision, but rest assured that when we do, it'll be decisive.
Here's the template for your colouring pleasure (click for a bigger version), which you can complete and send to me here: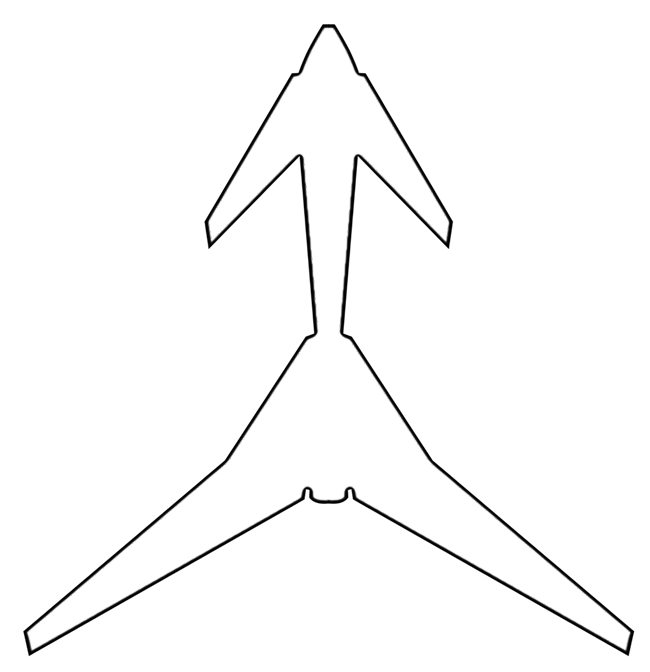 While you lot spend the boss's time creating supersonic colour schemes, we're awaiting delivery of some special primer which will at least allow us to take the first step towards full coverage. More in due course...®
---
Further LOHAN resources:
---

Sponsored: Detecting cyber attacks as a small to medium business