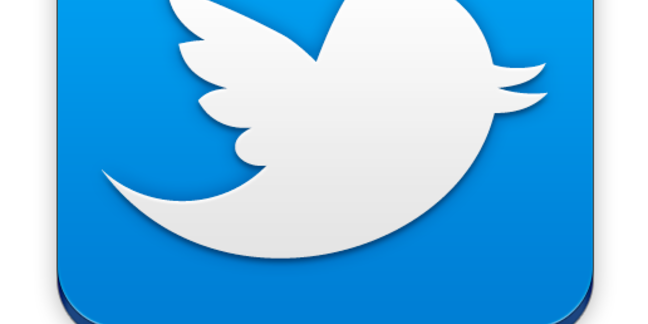 Twitter has revealed that it has snubbed the tech-heavy Nasdaq market in favour of the New York Stock Exchange (NYSE) for its IPO.
Twitter's Nasdaq snub may have something to do with that exchange's mishandling of Facebook's market debut last year, the last highly anticipated tech IPO.
In an event that came to be known here at The Reg as the IPOcalypse, technical glitches on the exchange held up the start of trading in the social network's stock and then caused buys and sells to go through at the wrong time, leaving investors unsure how much stock they owned and at what price. Nasdaq had to cough $10m to the Securities and Exchange Commission (SEC) for the cockup.
The microblogging site is just the latest tech firm loss for Nasdaq in recent years, after it also missed out on the chance to host firms like LinkedIn, Workday and Yelp, which all listed on NYSE.
Twitter said in an updated filing with the SEC that it was going with the NYSE at the same time as reporting three times as many quarterly losses.
The amended IPO filing showed that Twitter's revenue and users were continuing to grow, but so were its losses. In the three months to September, revenue doubled to $168.6m and monthly active users were up 39 per cent to 231.7 million, but net losses also increased to $64.6m from $21.6m in the previous year.
Like many other tech firms, Twitter built up its userbase first and then – as soon as some money came in – began expanding its sales and marketing budget to get more folks buying into its advertising platform. The company's spending on sales and marketing has had almost the exact inverse ratio of its losses, increasing from $23.6m to $61.2m.
Unlike some other internet companies however, Twitter seems to be doing well on mobile, reporting that over 70 per cent of its ad revenue came in from phones and tablets.
If its IPO is successful, stakeholders like Twitter co-founders Evan Williams and Jack Dorsey and CEO Dick Costolo stand to make a pretty penny. With a 12 per cent share in the site, Williams could turn out to be worth over a billion dollars if prices hit around the $20 mark some analysts are expecting, while Dorsey would bag a little under half a billion dollars.
Costolo, who was an early angel investor, will take home around $100m with his 1.6 per cent share. Other top investors include Rizvi Traverse, run by financier Suhail Rizvi, which holds 17.6 per cent and "entities associated with" JP Morgan Chase, which have a 10.3 per cent holding. ®
Sponsored: Practical tips for Office 365 tenant-to-tenant migration