'Please, steal my phone' TV ads by T-Mobile US slammed by legal eagles
Violent robberies NOT funny, 'more than tasteless', attorneys insist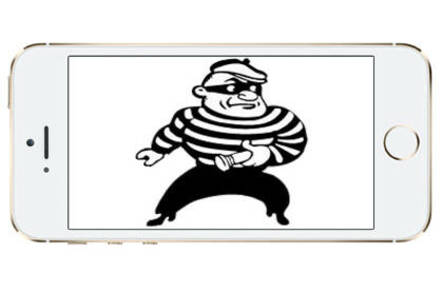 A new ad campaign launched by US wireless carrier T-Mobile has drawn the ire of top prosecutors in two cities, who claim the TV spot is offensive and belittles the problem of smartphone theft.
In the ad, former Saturday Night Live cast member Bill Hader is seen walking through a parking garage, where he is accosted by mugger who demands he hand over his phone. When he does, the disappointed mugger proclaims, "this is not a good phone," and tries to give it back – forcing Hader, who clearly wants rid of the thing, to chase him away. Cue rimshot.
In a letter obtained by Cnet, San Francisco Attorney General George Gascón and New York Attorney General Eric Schneiderman urge T-Mobile to pull the ad, saying it makes light of a crimewave to which more than 1.6 million Americans fell victim last year.
"This ad is more than tasteless: These robberies often turn violent and have resulted in severe injuries and multiple deaths," the letter explains.
Furthermore, the attorneys say, by using a robbery scenario to promote its Jump device trade-in program, T-Mobile is actually lending credibility to smartphone thieves' actions.
"What's shocking is that despite the victimization of its customers, T-Mobile has not only refused to take steps to reduce theft, it's making a joke of the situation in order to upsell its customers to newer phones," the letter states.
The offending advert ... note: NOT funny
This isn't the first time the attorneys have taken companies to task for not doing more to prevent smartphone theft. In May, Schneiderman sent a series of letters to mobile phone makers asking them why they hadn't done more to build technologies into their products that would reduce their value in the event of theft.
The following month, Gascón joined Schneiderman in launching a nationwide campaign aimed at encouraging the smartphone industry to work with police and government officials to develop meaningful fixes for the problem of mobe muggings. London mayor Boris Johnson signed on as an "international representative" of the initiative in August.
Little wonder, then, that the attorneys are peeved at T-Mobile for playing the whole issue for laughs.
"It's time for telecommunications giants such as T-Mobile to step up and make meaningful progress towards implementing safeguards that protect consumers against these violent thefts," the letter states. "Anything less demonstrates a lack of concern for the safety of its customers." ®
Sponsored: Detecting cyber attacks as a small to medium business