Speaking in Tech: 'People are gonna vote for BlackBerry just to mess with me'
You can pick Greg's phone, but you can't pick his intern - we hope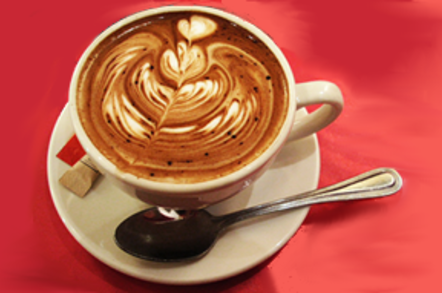 Podcast

This week in Speaking in Tech, your hosts Greg Knieriemen and Sarah Vela hold down the fort while Eddie Saipetch parties in Barcelona. They chat about Oracle's white paper, drinking culture in the UK vs the US, VMWare's shock acquisition of Desktone, and whether the WinPhone Lumia is a "dad phone".
It's a bite-sized 32 minutes and 26 seconds this week, so if you're pressed for time and keen to hear the week's roundup of everything worth knowing in enterprise and consumer tech, click back, relax, slip on your headphones... and join us.
In this episode, we discuss:
Catching up with Sarah
Eddie in Barcelona for VMworld
Public drinking and party barns
VMware buys Desktone, huh?
XaaS is here to stay
Oracle hates Open Source
Creating value from Open Source
Breaking up Microsoft
Picking a phone... and an intern
Listen with the Reg player below, or download here.
Podcast Subscriber Links
Subscribe through iTunes
Subscribe through Google
Subscribe through Stitcher