Coming soon to Twitter: Inboxes BULGING with DMs from world+dog
I just followed you, and this is crazy, but here's a DM. So tweet me, maybe?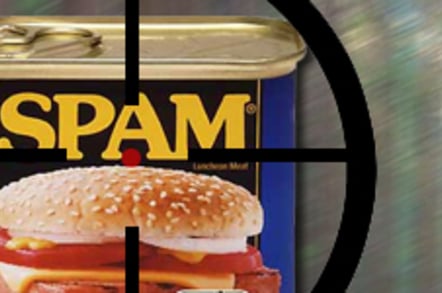 Twitter has handed spammers the ability to bombard anyone they choose to follow with direct messages.
Previously, anyone wishing to communicate away from world+dog on the microblogging website had to go through the rather embarrassing rigmarole of begging someone to follow them first, because direct (non-public) messages were previously only possible between people who followed each other.
All you need to do to open your floodgates to a spam tsunami is log into Twitter's settings and then tick the box which says: "If you check this option, any Twitter user that follows you will be able to send you a DM, regardless of whether you decide to follow them back."
The setting is being rolled out now and should be available to all users in the coming days.
One group of people who will be delighted about the changes are trolls, who will now be able to privately bombard their targets with abuse.
The parents of missing British schoolgirl Madeleine McCann are just the latest high profile people to be targeted by trolls. The pair were badmouthed during an appearance on Crimewatch last night, with pictures posted on Twitter comparing them to the Moors murderers Ian Brady and Myra Hindley.
Madeleine went missing in Portugal in 2007 after her parents left the three-year-old and her siblings in their holiday apartment while they dined in a nearby tapas bar. A campaign has been ongoing ever since to locate the missing girl, who would now be nine years old. ®
Sponsored: Your Guide to Becoming Truly Data-Driven with Unrivalled Data Analytics Performance