OFT probe: Do small UK firms get fair shake in public sector tenders?
Special 'scoring' criteria is against SMBs customers, says tech distie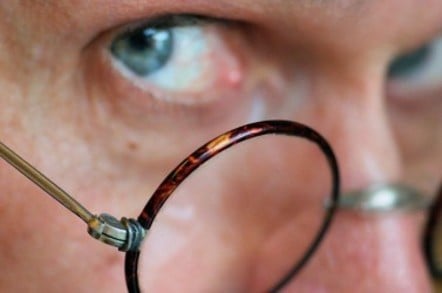 Armed with data provided from suppliers and public sector IT bods, the Office of Fair Trading will now launch a probe into the state of the government tech landscape and whether SMEs are getting a fair share.
Back in July, the competition watchdog put out a call for information as bids to discover if competition is alive and well, which is pretty much what the government wants taxpayers to believe.
ICT goods and services accounting for £13.8bn of the public sector purse in fiscal '12, but those that responded to the OFT survey voiced concerns that will sound all too familiar to anyone in the industry.
"Most notably concerns were raised that certain businesses appear to have a large share of contracts in some areas of the sector, that there are high barriers to entry and expansion (especially for smaller scale ICT businesses) and that public organisations face difficulties and high costs in switching suppliers," the OFT said.
Procurement practices are also to fall under the radar with the OFT set to look into the extent at which these "interact with the market structure and suppliers' behaviour".
The competition watchdog will specifically place a magnifying glass over commercial off-the-shelf software of all flavours including management information, and revenues and benefits systems.
And outsourcing will also fall under the beady eye of those terriers at OFT – who are free to make recommendations for government to ignore – with a focus on contracting suppliers to build or manage infrastructure and applications.
Nishora Arora, senior director of services, infrastructure and public markets at OFT, said that when competition works well it can lower costs, nurture innovation and help taxpayers get better value.
"We want to look further into this market to understand whether it is really serving its customers' interests," Arora added.
How realistic is the 25% goal?
Government plans to funnel 25 per cent of IT spending through SMEs by 2015, presumably before the election in May that year. The figure currently stands at 10.5 per cent, so there is a long way to go.
The Cabinet Office has made some moves to centralise procurement but there are still too many disparate framework organisers and government departments are free to make their own buying decisions below a certain spend.
In fact the heads of procurement within the departments are reluctant to even share information about suppliers etc, let alone let relinquish control of their budget to a centralised model.
Iain Tomkinson, sales director at distributor ASM Technologies, which tries to pair small and large players together to win public sector contracts, said he doubted competition would improve dramatically.
"The usual suspects, the big players, have invested hundreds of thousands of pounds to build the infrastructure and skills to deliver these projects. How can small companies compete?"
Tomkinson said the scoring criteria for government business – which range from financial stability and headcount to skills – were such that many SMEs are precluded from tenders.
He pointed out a fact well known to many firms in the UK's technology channel: that small players already deliver more specialist elements of large contracts after SIs have won them.
As we've said before, bringing these relationships to the fore and accounting for them is probably how Cabinet Office will reach its 25 per cent target.
The OFT findings of the study will be launched in March. ®
Sponsored: Detecting cyber attacks as a small to medium business