Juniper boosts MX capacity and scale to handle mobile data deluge
How does 128,000 subscribers PER SLOT grab you, telcos?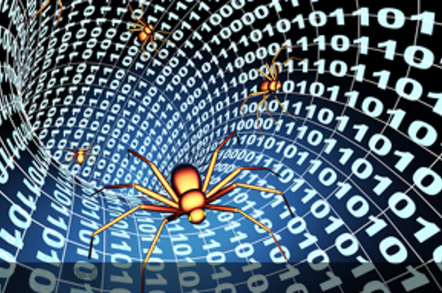 Hard on the heels of an expanded development agreement with Nokia Solutions and Networks (NSN) that will see the two companies cooperate on mobile backhaul, encryption, and network address translation (NAT), Juniper Networks has announced a slew of new kit targeting carrier and service provider customers of its MX-series kit.
Reflecting the enthusiasm for mobile networks in countries without a fixed network infrastructure, along with the generous mobile allowances offered in some countries, Juniper is citing StatCounter research predicting that mobile data will represent 25 percent of global Internet traffic by 2015.
The other major global trends product marketing manager Tom DiMicelli identified in conversation with The Register are: expanding bandwidth to households, with the worldwide average speed to the home reaching around 30 Mbps on a global basis; and demand from businesses for more flexible services – for example, businesses using flexible cloud services might well want their bandwidth to be more flexible than a fixed "megabits per second per site" model.
Mobile growth is, of course, a challenge in another way: the transition, say, from 3G to 4G, and from 4G to 4G with carrier aggregation, demands a lot of infrastructure investment without a matching growth in top-line revevnue, DiMicelli noted.
The high points of the Juniper announcement are:
Line cards for the MX2020 and MX2010 that offer 520 Gbps per card, capable, the company says, of supporting 128,000 customers;
MX960/480/240 switch fabric running at 4.4 Tbps;
High performance, high capacity subscriber modules to give more bandwidth to more subscribers, in the same real estate; and
Enhanced service cards.
Apart from the capacity story, DiMichelli said, the capabilities in the service cards are a key part of the company's pitch to carriers and service providers, with a single service card able to operate multiple services (such as load balancing, carrier grade NAT and firewall on a single device able to handle 60 Gbps of flows).
As well as providing a single point of management for these services, the approach reduces the number of external connections that would be needed (that is, from the switch to the various appliances): "You don't have to waste ports to trombone the traffic out of the router, into the firewall, back into the router."
Existing customers can take functions that are currently spread across multiple service cards and consolidate them onto fewer cards, he added, freeing up slots that can be used to add more service functions. The expanded service card capacity also plays into Juniper's partner work via the JunOS SDK, with partners already signed on providing video monitoring, VoIP monitoring and load balancing as software to run on the cards.
"There's an opportunity for appliance vendors to remove the burden of qualifying their hardware into a Tier 1 POP," DiMichelli told The Register. "They can take their software, integrate it into the router, and make the sale without having to qualify an appliance that doesn't meet the POP's lab specs."
On Monday, Juniper and NSN announced they would extend their existing co-development partnership to target the growing LTE market. ®
Sponsored: How to Process, Wrangle, Analyze and Visualize your Data with Three Complementary Tools