Luxembourgeois data protection watchdog probes Microsoft in Skype PRISM complaint
"Happy to answer questions" says Redmond mouthpiece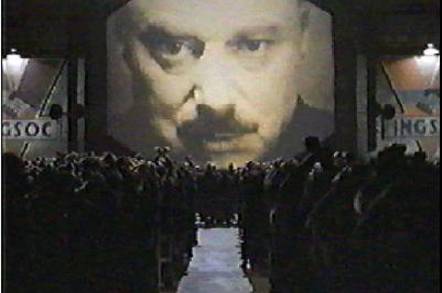 Microsoft is co-operating with regulators in Skype's home country of Luxembourg over its possible participation in the NSA's PRISM program, a spokesperson has confirmed.
A Redmond spokesperson told The Register Microsoft is "happy to answer any questions" that Luxembourg's Commission nationale de protection des données (CNPD - National Commission for Data Protection) might have.
"We regularly engage in a dialogue with data protection authorities around the world and are always happy to answer their questions," the spokesperson told The Reg.
The investigation follows a complaint in June by privacy campaign group "Facebook v Europe" over possible breaches of EU data protection law under PRISM.
The complaint named Skype and Microsoft, which bought the VoIP telco in 2011 for $8.5bn.
The campaign group also filed complaints against Facebook and Apple in Ireland, and Yahoo! in Germany.
At the time, the group said: "It is now up to the data protection authorities in Germany, Luxembourg and Ireland to decide whether it is legal for European companies to "mass transfer" personal data to a foreign intelligence agency."
Europe v Facebook originally sprung to life in 2011 taking on Facebook. Specifically, the group has accused Facebook of violating Europe's data protection laws and has campaigned against the group in different countries and challenged different countries data protection officials.
Since then, it's taken issue over the US National Security Agency (NSA) and its data-slurping PRISM programme, as revealed by whistleblower Edward Snowden earlier this year. Key to Snowden's revelations was the snippet that PRISM operated with the active help of major technology companies.
Snowden claimed the NSA were "tapping into the central servers of nine leading U.S. Internet companies, extracting audio and video chats, photographs, e-mails, documents, and connection logs that enable analysts to track foreign targets."
According to the documents Snowden leaked, Microsoft joined PRISM in September 2007. The Redmond-based firm has denied it was providing a backdoor to government snoops through its servers.
In a statement made at the time, Microsoft said: "We provide customer data only when we receive a legally binding order or subpoena to do so, and never on a voluntary basis. In addition we only ever comply with orders for requests about specific accounts or identifiers. If the government has a broader voluntary national security program to gather customer data we don't participate in it." ®
Bootnote
Vulture Central's backroom gremlins note that Luxembourg's Commission nationale de protection des données, which is the nearest thing the European microstate has to an equivalent of the UK's Information Commissioner, is based at "1, avenue du Rock'n'Roll". Who says privacy isn't cool?