Royal Mail FAIL as web brokerage Hargreaves Lansdown struggles with investor demand
E-share portal buckles under snail mail speculators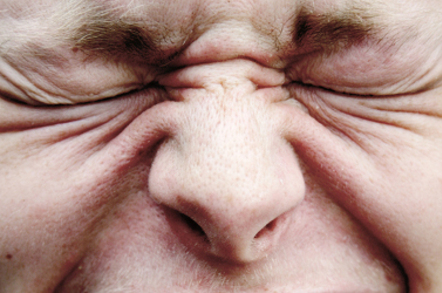 Online share brokerage Hargreaves Lansdown is still struggling to cope with the massive spike in Royal Mail share dealing that brought down its trading portal this morning.
The company's Oracle-based infrastructure collapsed 45 minutes after trading began at 8am today, Tom McPhail, a spokesman at HL confirmed to El Reg.
"Demand went off the scale," he said, "10 million shares traded in the first 30 seconds and 35 million in the first five minutes".
HL is one of the lead brokers dealing with the Royal Mail's flotation frenzy. "The situation is changing minute by minute, we have intermittent outages on the website," he added.
This is despite an infrastructure refresh in the summer when brought HL in a load of Oracle Sparc M5-32 servers "equipped with Oracle Solaris", the PR man said, reaching the edge of his techie knowledge.
He suspected that without those new servers the trading site would have "fallen over in seconds," he added.
"Like any business we try to build flexibility into our capacity to meet spikes in demand, we built extra capacity but it wasn't enough."
This morning shares in Britain's state mail provider Royal Mail were released onto the market as the government prepares to privatise the loss-making postal service. Virtually all of Royal Mail's staff applied to be allocated shares in the company.
Retail investors also struggled to trade over the phone with HL but it claims to have added six times the normal number of stock brokerage dealers on the phones. The firm would not say how many people this equated to.
HL created a special hotline for punters to call as the normal lines were engaged, but for the past hour this has been engaged. The PR man reckoned it has "just about cleared the [phone] backlog."
Some traders that were unable to make transaction could press for compensation.
Royal Mail's share price leaped nearly 40 per cent to 456 pence at the start of trading on the LSE. They had been valued at 330 pence per unit which gave the business a market cap of £3.3bn.
HL's McPhail said it was not the only broker to experience outages, claiming Royal Mail made up 26 per cent of all retail investment trades in the first few minutes of trading this morning, impacting The Share Centre and Barclays.
The Share Centre denied this, saying it had been trading without issue all day, and Barclays Wealth Investments appears to have been trading without interruption, though it was not available to comment at the time of publication. ®
Sponsored: Detecting cyber attacks as a small to medium business