Too busy tweeting to turn over TV channels? AT LAST a solution
An END to the intolerable burden of using the remote!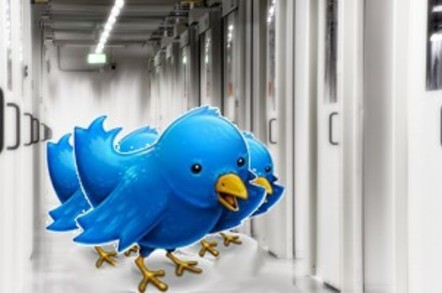 Are you a "second screen" telly aficionado? Do you lie on the sofa mainly occupied in watching out for hilarious apophthegms on Twitter, subliminally irritated by the drivel on the big screen and wishing there was something decent on - but too distracted even to channel surf, let alone use the EPG or similar?
Help of a sort is at hand. In the old days you could see what all the peeps on Twitter were raving about, and then, in an incredibly time-consuming process, pick up the remote and switch to that channel - or implement the DVR strategy of your choice. That, of course, ran a grave risk that you might while wrestling with the remote miss a choice jewel tumbling down the social networking waterfall.
But now those sparkling brainboxes at Twitter and Comcast have banded together to banish this modern curse. Now, anyone who uses Comcast's Xfinity telly service (Americans only, that is) will be able to simply click or tap on a button within a tweet and watch their big screen switch over at once to whatever program the tweet in question was discussing. Then within seconds they can be mainly ignoring it so as to offer their own thoughts on the first few seconds seen to the Twitterverse.
We are told:
Each day, Twitter plays host to the real-time conversation about television and a large portion of that conversation occurs while a program is live on the air. Millions of people are exposed to Tweets about a program, so much so that they're often motivated by the Twitter buzz to tune in. By partnering with Comcast, we'll be able to make it easier than ever to turn on the show everyone is talking about and jump into the conversation.
Truly, the very benison a suffering humanity has awaited for so long. Presumably it will soon be possible to simply let mouthy strangers control your telly remotely. ®
Sponsored: Detecting cyber attacks as a small to medium business