Rest of world can now get hold of IBM's secret China-only storage tech
22 announcements... Big Blue's been busy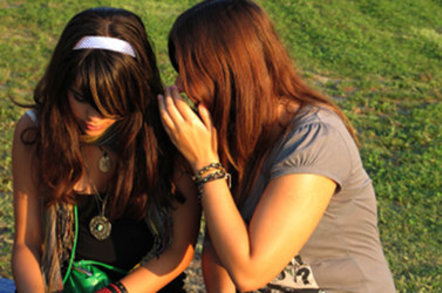 IBM's latest storage release has so many bullet point items it's like a machine-gun burst.
Big Blue is announcing nine new and updated storage products:
Among them is a mid-range Storwize array, the V5000, which was made available solely for the Chinese geography back in July.
Storwize v7.2 software
XIV v11.4
SmartCloud Storage Access R1.2
SmartCloud Virtual Storage Center v5.2
TS7700 r3.1
N series and cluster mode support
Tivoli Storage Productivity Center v5.2
16Gbit/s Cisco MDS 9710 director
Storwize
The V5000 has, as we already said, 2-way clustering and external virtualisation. IBM says it has up to 336TB of single node capacity and costs about 25 per cent less than "the entry price of a fully virtualised IBM storage offering".
IBM says it has new IP replication, doubled SSD capacity with 800GB drives, a Storage Mobile dashboard, and support for VMware 5.5 and VASA.
The SAN Volume Controller gets an enhanced stretch cluster.
XIV
Lots to chew on here as the XIV array ploughs on and gets data-at-rest encryption "with self encrypting hard disk drives and software-encryption-ready flash, and flexible "hot encryption". There is separate key management by Tivoli Key Lifecycle Manager, and hot-encryption can be done in minutes.
XIV supports the Havana OpenStack release and is getting RESTFul API access. It also supports an IBM Storage Integration Server (SIS) for "single point of deployment of IBM storage services to targeted cloud environments." SIS is a VMware VASA provider and vSphere web client plugin.
XIV also gets:
Coordinated, concurrently-consistent snapshots across XIVs
Space reclamation in VMware and Windows 2012 R2
Quick-start synchronous mirroring and swap between asynch and synch
120,000 mailbox resiliency in ESRP results for Microsoft Exchange 2013
SmartCloud
SmartCloud Storage Access r1.2 delivers:
Support for block storage : SVC, XIV, Storwize V7000 along with IBM and non-IBM storage behind SVC so users can provision block storage on demand with no need to involve storage admins
Integration API, a top-lel REST API, enabling ISV integration
Federated authentication support
A storage usage metric export function for metering and accounting software like Tivoli Cost Management
The SmartCloud Virtual Storage Center has an automated, cross-platform Tiered Storage Optimizer. It uses analytics-driven data management from IBM Research.
In addition …
The TS7700 is a virtual tape library family of products. Its 3.1 release provides 60 per cent more capacity and 8Gbit FICON support.
The N series (resold from NetApp) N3000, N6000 and N7000 models get Cluster-mode support and new HDDs.
Tivoli Storage Productivity Center v5.2 delivers GUI enhancements and has a vCenter plug-in.
Lastly, there is a new 16Gbit/s SAN director; Cisco's MDS 9710 multi-layer director.
That's 22 separate announcements if we've counted correctly. Pass the aspirin please; our heads hurt. ®
Sponsored: From CDO to CEO