NASty boy of storage WD now flogging servers too
HDD legend enters general Xeon server business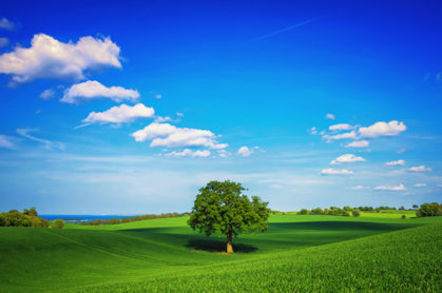 Question: is WD in the storage business or the server business? Answer: Er, yes.
Western Digital has just introduced a server running Windows Server 2012 R2 Essentials – with up to 16TB of direct-attached WD Se drive storage – that can run "thousands of Windows applications" and support up to 25 users. There are two models: the DS5100 and the DS6100, both 4-bay boxes with Xeon processors.
It has also introduced a 4-bay NAS product running Windows Server 2012 R2 Essentials with up to 16TB of filer capacity, using 2, 3 or 4TB, 3.5in, hot-swap, WD Se disk drives, that can support up to 50 accessing computers. You know this is coming, don't you? - there are two models: the DS5100 and the DS6100, both 4-bay boxes with Xeon processors.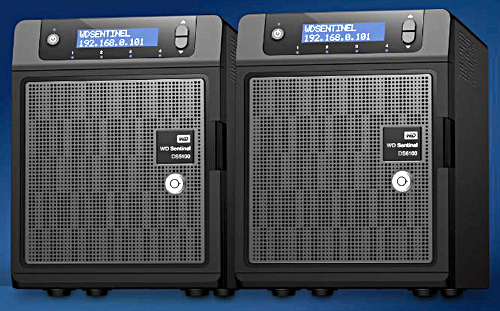 WS Sentinel DS5100 DS6100
The mini-desktop pedestal form factor Sentinal S-series are simultaneously servers and networked storage boxes. WD says they are, as servers, intended as the first server to be bought by a small business.
An odd design point is that it has two dedicated 2.5-inch, 500GB boot drives – the second is optional on the DS5100 though. When there are two they run in a RAID mirrored fashion. The Se drives are relatively slow, at 7,200rpm, so maybe the smaller drives are there for fast boot.
They have dual 1Gbit/s Ethernet ports, 4 x USB 3.0 ports, RAID JBOD, 0, 1, 5 and 10, and dual DC power-in ports. Oh, and VGA monitors.
These two products sit atop the existing Atom CPU-powered DX4000 and (rackmount) RX4100 networked storage servers in the Sentinel range.
The DS5100 has a Xeon E3-1220LV2 2.3GHz dual core processor and 8GB RAM, the DS6100 an E3-1265LV2 2.5GHz quad-core CPU with 16GB of memory.
Having Atom-powered storage servers is one thing; having Xeon-powered ones that are simultaneously filers and bog-standard Windows app servers is quite another kettle of fish. If it looks like a server, operates like a server and runs Windows apps then it is a server, and WD is in the server business. And if that's the case where is WD going to draw the server line?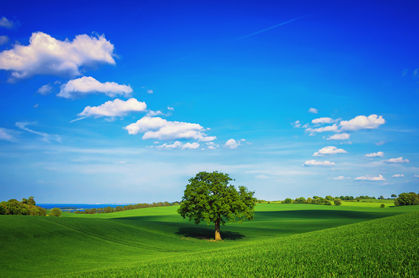 The Xeon Windows landscape
Are we going to see dual- and quad-CPU configurations? Will Linux be supported? Hyper-V? VMware? WD's marketeers might well scoff at this but the company has opened the server door. People, such as WD's server-supplying OEMs, will pass through into the vast vistas of Xeon serverdom laid out before them and start wondering where this is going.
The DS5100 comes with 4 or 8TB of capacity, the DSA6100 with 8, 12 or 16TB. WD's MSRP (Manufacturer's Suggested Retail Pricing) starts at $2,560.00 for the DS5100 4TB product. Get a datasheet here (PDF).®
Sponsored: How to get more from MicroStrategy by optimising your data stack