Do-it-yourself Dropbox: Western Digital's My Cloud 2TB NAS box
Easy-peasy network storage with handy remote access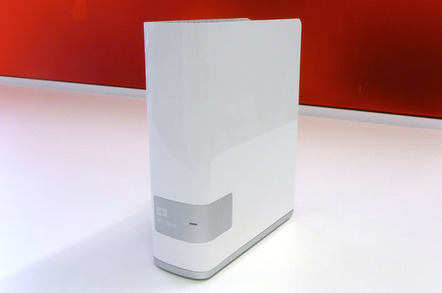 Review Western Digital's My Book Live line has been around for three years now, but beyond the addition of a 3TB model to 2010's 1TB and 2TB versions, WD hasn't done a lot with it in the intervening period.
Sure, we've had some regular firmware updates - not all of them meeting users' approval, incidentally - but there's clearly something of the "if it ain't broke..." philosophy in WD's attitude to its home-centric network-attached hard drive.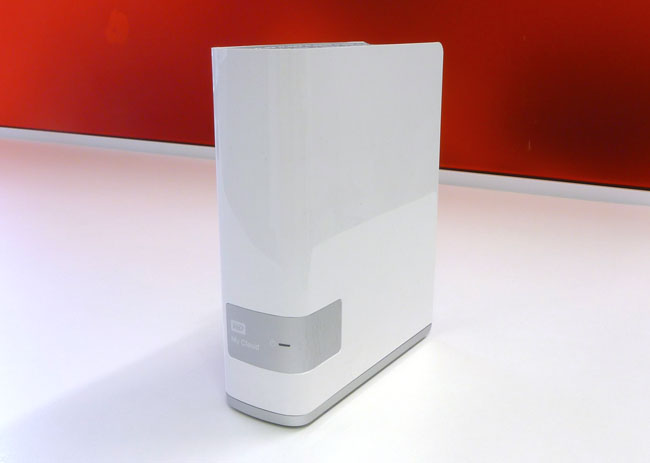 WD's My Cloud: WD's My Book Live with added... er...
Not merely intended as a fat store for a family's files, accessible through computers, tablets, phones and, indeed, any device capable of tapping FTP, DLNA and iTunes servers, as well as AFP and SMB file-shares, the Live drives can also be reached remotely.
WD's mobile app, WD 2 Go, has long let you draw down files from your Live and upload them too as if - your home broadband bandwidth permitting - it was your own personal Dropbox.
Speaking of which, WD 2 Go can tap into that too, and into Microsoft's SkyDrive, using those sync'n'store services' own APIs to give you direct access to the files you have stored there.
I have a My Book Live. While it's quicker to pre-load a device or a USB Flash drive with very big files, its "cloud" capabilities are fine for grabbing fresh e-books, office documents, piccies and such. Right now I'm in Vulture Central but I'm listening to music stored on the Live.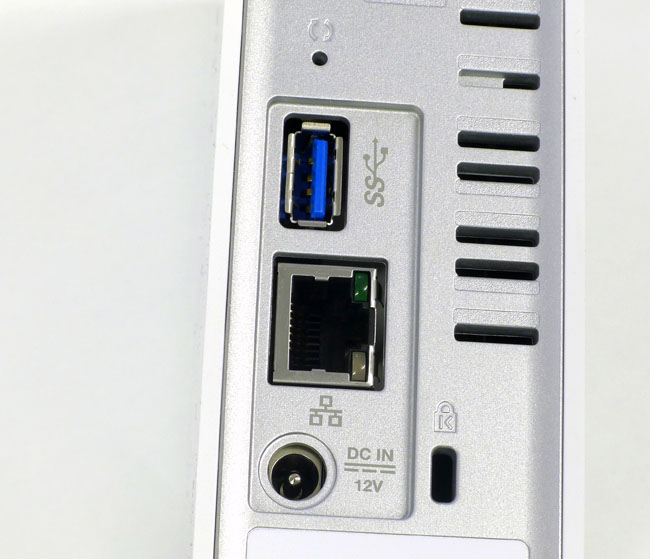 There's now a USB 3.0 port for storage expansion and drive back-ups
The only thing that's changed of late is that WD 2 Go is now called My Cloud, to tie it to WD's new line of network-attached storage boxes with internet linkage, also called My Cloud.
Really it's a marketing exercise, renaming the app. WD still offers the Live, but it's hard to imagine it being kept around with a fresh production run after current stocks are depleted. My Cloud does exactly the same job as the Live but, according to WD's way of thinking, is more appositely named.
So yes, My Cloud provides all the features that My Book Live does. And nothing more. Now, WD will undoubtedly write in to tell me My Cloud does do more, but the only noteworthy differences are a UI refresh and a new desktop app. The former is visually more attractive that the previous one, but there's no functional difference. The desktop app provides the same kind of mix'n'match access to the MyCloud as the mobile version does - but more on this later.
As before, the drive's browser-based interface allows you to perform the customary maintenance and set-up tasks, whether you're adding user accounts; setting up shares beyond the drive's open-to-all Public folder; backing up the drive's contents; or configuring remote access.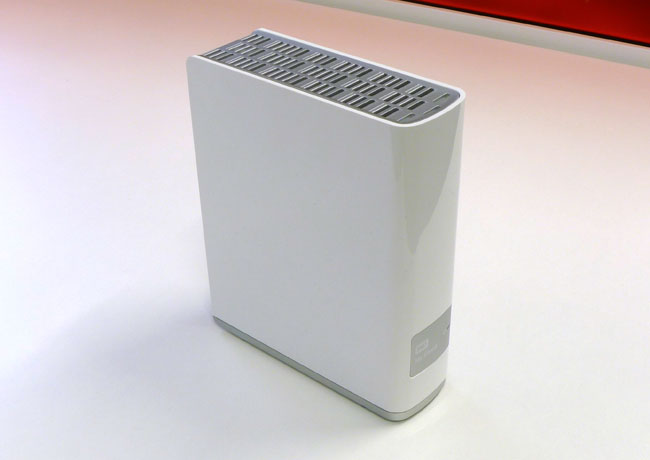 The My Cloud is designed to be set up vertically, but horizontal will do
There's one other difference between the My Cloud and the My Book Live: the new version strongly implies you won't be able to access the drive remotely unless you and every other person with files on the drive head over to WD's website and create an account. No account, no remote connectivity, no personal cloud.
This isn't the case, I'm pleased to say. I've got enough online accounts - I don't want any more unless I really, really need them. Now, early WD network drives forced this on you, but the My Book Live introduced a better way: it generates activation codes that can be keyed into a mobile device's app to tie it to the network storage.
Essentially, this establishes a unique relationship between drive and client, which WD's servers use to establish a connection from one to the other so you don't have to worry about IP addresses, DNS entries and such. The crucial point, for me, is that you don't have to sign up for anything.
Sponsored: Detecting cyber attacks as a small to medium business