PC sales continue meteoric death plunge through 3rd quarter, drop another 8.6 per cent
HP and Dell somewhat less unwell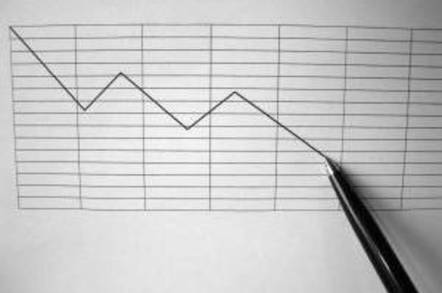 The latest figures from Gartner on PC sales will make dispiriting reading for manufacturers; sales for the third quarter are down 8.6 per cent overall, with European sales down nearly 14 per cent.
"The third quarter is often referred to as the 'back-to-school' quarter for PC sales, and sales this quarter dropped to their lowest volume since 2008," said Mikako Kitagawa, principal analyst at Gartner in a canned quote.
"Consumers' shift from PCs to tablets for daily content consumption continued to decrease the installed base of PCs both in mature as well as in emerging markets. A greater availability of inexpensive Android tablets attracted first-time consumers in emerging markets, and as supplementary devices in mature markets."
Lenovo is still the top dog in this dying sector with 17.6 per cent of the market, growing its sales by 2.8 per cent of the year. Lenovo's sales slacked off slightly in its home Chinese market but grew strongly in the US to offset this.
There was also good news for Meg Whitman's crew at HP, as it saw sales rise in all world regions except Latin America. The company now has 17.1 per cent of the market and is expected to have a good end-of-year thanks to the release of Intel's fourth-generation Haswell processors, which should spur growth in the high-end Ultrabook market.
Dell had a reasonable quarter with sales up 1 per cent, keeping it in third place with 11.6 per cent of the market but fourth and fith-placed Acer and Asus' sales crashed 22 per cent apiece. In Acer's case the company is still suffering from the collapse of the netbook market while Asus is refocusing on tablets rather than PCs.
Worldwide sales fell fastest in Europe, down 13.7 per cent in the sixth straight quarterly decline. Sales also fell 11.2 per cent in Asia, but actually rose in the US rose 3.5 per cent for the period.
"The positive U.S. results could mean that seasonal strength and channel fill for new product launches in 3Q13 finally overcame the structural decline," Kitagawa said. "Even though 3Q13 shipments were compared with artificially weak 2Q13 because of inventory control for the Windows 8 launch at the time, the 3Q13 results imply the U.S. market may have passed the worst declining stage, which started in 2010." ®
Sponsored: Quit your addiction to storage