Australian solar challengers lead two race classes
Team Aurora and University of New South Wales rock the world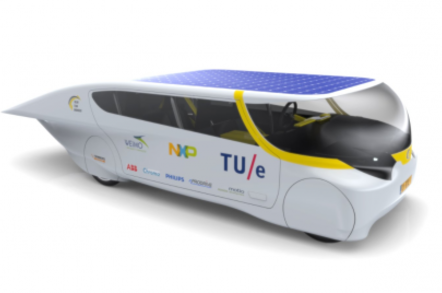 World Solar Challenge Four of Australia's five entries in the 2013 World Solar Challenge remain in contention after day five of racing, with two in contention for higher honours.
The best-performing Australian car is that of Aurora Vehicle Association, which made it to Port Augusta last night and therefore leads the Adventure class. It's also ahead of several contenders in the Challenger class, the race's blue riband competition.
Had it not been for the fact Adventure class cars were compelled to stop overnight in Alice Springs on Tuesday, the Aurora team could have won the race on the road. Here's why: Aurora arrived in Alice Springs at 11:27 on Tuesday. Had it been allowed to continue on after the mandatory 30 minute control stop, it would likely have been able to make its way another 400km down the road in conditions far better than those on Wednesday and Thursday and would probably have arrived in Adelaide yesterday, perhaps not long after race winner Team Nuon.
Aurora's advantage is it only has three wheels, whereas those in this year's Challenger class must have four after race organisers decided to give leading teams an extra challenge and also nudge them more towards designs resembling conventional cars.
Similar rules in the Cruiser class may yet mean that the University of New South Wales' SUNSWIFT team won't convert their road lead in the Cruiser class into an overall victory. The Cruiser class cars observe a complicated handicap system in which they are awarded points based on in-car amenity and how many passengers they carry. SUNSWIFT is well ahead of rivals Hochschule Bochum SolarCar Team and Solar Team Eindhoven, having reached Port Augusta while the other two faced another night camped by the roadside. SUNSWIFT should make the finish line today, with the final decision likely on Sunday.
Australia's team Arrow and University of Western Sydney (UWS) are both still competing in the Challenger class, having been able to stay on the road without the need for assistance since Darwin. Arrow is in 7th place and UWS is in 12th. TAFE SA's Solar Spirit has had to trailer its Cruiser class car.
The Reg is returning home to Sydney today, but will bring you final results as they become available. ®
Sponsored: What next after Netezza?