Tintri unveils VM-aware mutant hybrids and all-in-one array joystick
Hip, hip, array...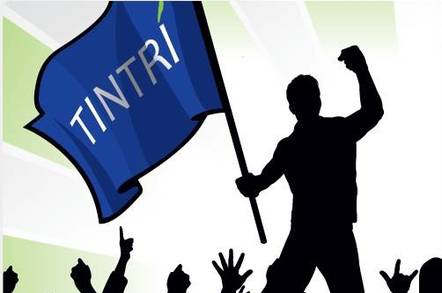 Virtual machine-focused startup Tintri has announced a new line of hybrid disk and flash arrays, plus scale-out supporting software to have a group of Tintri arrays managed as one.
Tintri's arrays are manageable by VMware admins and its software is VM-aware such that admins don't have to talk the language of LUNs and zoning and other storage array-specific arcana.
The VMstore T600 series, Tintri's fourth generation product, has two models in 4U enclosures; the T650 and T620, aimed at mid-sized and large enterprises respectively. Up to 2,000 VMs (virtual machines) are supported by the T650 from its 33.5TB of usable capacity, twice the number of the previous (T540) generation.
The T620 supports up to 500 VMs from its 13.5TB of usable capacity.
It you need more VMs then scale-out by adding another VMstore array and have the arrays, up to 32 of them, managed by Tintri's Global Center management software.
This does centralised administration, control and reporting, and the architecture can support, Tintri says, up to a million VMs. The managed arrays, running up to 64,000 VMs, can be local or remote.
Third party software providers can use REST APIs to automate Tintri VMstore operations.
There is also a point release - v2.1 - of the Tintri OS adding features for easier enterprise deployment.
Both new models will be available before the end of the year. Grab hold of a T600 series datasheet here (pdf). ®
Sponsored: Becoming a Pragmatic Security Leader