Meg Whitman asks HPers to drag their asses into the office
Joins Purple Princess in exposing the PJ-clad to glare of fluorescent light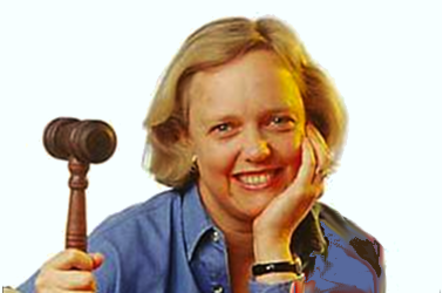 Under-fire HP bosses have told staff who work from home that they're needed in the office, following the hardware giant's booting from the Dow Jones Industrial Average.
Although managers stopped short of demanding a full ban on telecommuting, staff were advised that they were needed in the office to help reverse HP's fortunes.
Workers at HP handed a document discussing the new plans to AllThingsD.
The missive stated: "During this critical turnaround period, HP needs all hands on deck. We recognize that in the past, we may have asked certain employees to work from home for various reasons. We now need to build a stronger culture of engagement and collaboration and the more employees we get into the office the better company we will be."
This comes after HP previously told us that it had banned BYOD internally, because it would be embarrassing if staffers turned up for work with a shiny kit made by a rival.
So much for appealing to the new generation of employees, and existing ones, who don't want to be tethered to one office desk, or are keen on taking personal devices to use at work.
Marissa Mayer, Yahoo!'s CEO, drew huge amounts of flak after refusing to allow her colleagues to telecommute - a decision which some saw as ludicrous in the digital age.
Mayer was forced to admit that she didn't consider herself a feminist after implementing her rather backward-looking policy of banning home working. ®
HP's Meg Whitman, another US exec in the middle of a turnaround plan, sent another all-staff mail recently after HP was kicked off the Dow Jones Industrial Average because of the slump in its share price.
She tried to fire up the workforce by telling them they need to take the downgrade "personally".
The email, which was published by Reuters, said the less than flattering departure from the index was a "blow to our brand".
An HP spokesman told us:
"Over the past several years, HP has been focused on developing workplaces that attract employees to the office and encourage effective and collaborative work. Our investments in real estate and IT infrastructure have made it possible to now accommodate more employees in the office and also support new styles of working which we believe will further HP's business strategies and objectives. Flexibility continues to be a core operating principle at HP." ®
Bootnote
Vulture Central's backroom gremlins are reminded of Marissa Mayer's infamous anti-working-from-home GIF, which she made shortly after the Purple Palace bought up GIF-happy blog platform Tumblr: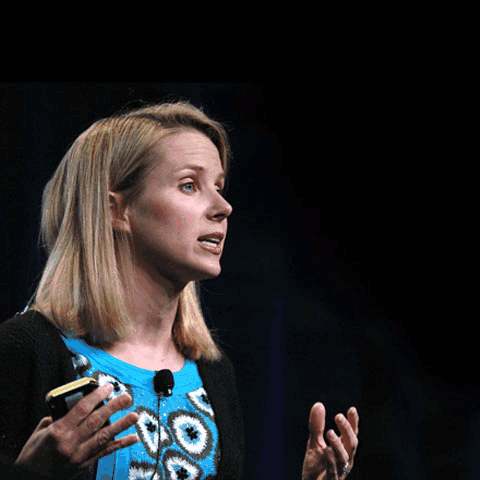 Sponsored: Detecting cyber attacks as a small to medium business