White House promises glitch fix for Obamacare website
HealthCare.gov to get 'more servers', 'better software'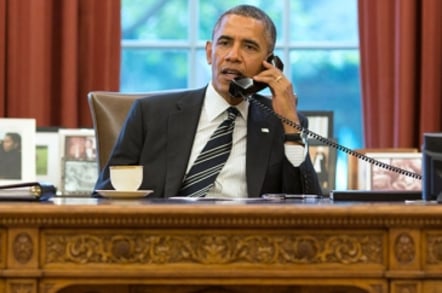 The White House has said that it is fixing the software and capacity problems of the new HealthCare.gov website, which is supposed to be enrolling millions of Americans onto the new health plans promised by Obamacare.
The site has been having problems since its launch at the beginning of the month, when people were first invited to sign up for the coverage provided under the Affordable Care Act.
"Our top issue when it comes to the glitches has been the extraordinary number of people coming to check out plans and find out more about Obamacare. The number has obviously exceeded expectations," White House spokesman Jay Carney said at a news briefing, according to Reuters.
"To make further improvements, we are doing several things at once, including adding server capacity and making software changes to make the system more efficient to handle higher volume."
Carney claimed that a particular part of the system that deals with account registration wasn't able to handle the high volume. To combat the problem, visitors to the site were put into a sort of virtual waiting room and then allowed through at a pace the system could handle.
"Thus far, we've reduced waiting room times by a third and are increasingly moving more users through the system, but we're not satisfied with the performance," Carney added.
US citizens have until the end of March to enrol on the online healthcare exchanges. ®