Cisco tosses cash, APIs at software-pushers: Here, make our customers 'appy
Networking giant goes fishing for devs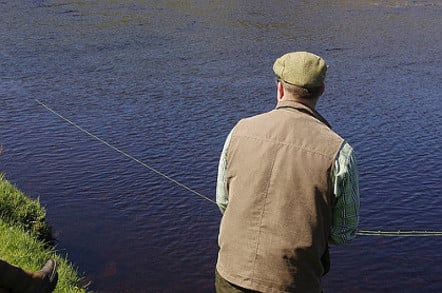 Canalys Channels Forum Independent software vendors are being hotly pursued by Cisco, with the networking giant making hundreds of APIs available so developers can build applications that solve specific problems for customers.
That's according to Milo Schacher, Cisco veep of the EMEA and Russia partner organisation, who said it is building a sales programme for 30 to 50 ISVs in the region within 12 months.
"We have the brand equity but have we been relevant to ISVs [independent software vendors] in the past? Probably not. We have got a couple of hundred APIs that we can open up," he told The Channel at the Canalys Channels Forum.
The focus is to win over firms with applications already running on Cisco infrastructure either "around the data centre or our collaboration Jabber Interface".
And the networking firm is kicking a sales incentive out there for ISVs and other types of Cisco partners to work together to build apps. Details of this are being worked through.
"There has to be more focus on the ISV community," said Schacher. "I think what is driving it is customers want to see much more business outcome in deploying IT and certainly software plays a key role in there."
The ISVs being lured by Cisco include vertical specialists in enterprise resource planning as well as those with a broader market appeal.
The whole partner-on-partner network is gaining pace again, as only recently IBM talked up the benefits of matching different types of IBM partners with each other to win over customers. ®