Chip, Chip hooray at Samsung outweighs slack gadget numbers
Helps to be a company that actually makes difficult stuff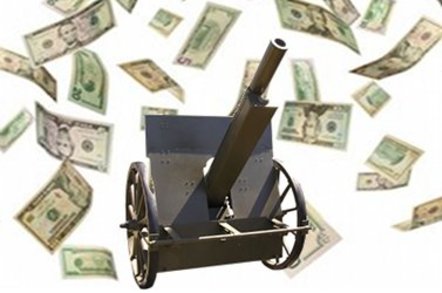 Samsung is on course for another year of record profits as an improved chip market makes up for its slowing smartphone business.
A survey of 45 analysts by Thomson Reuters I/B/E/S estimated an operating profit for Samsung this year of 38.5 trillion won ($35.85bn), up a third from its 29 trillion won ($27bn) haul in 2012.
Although the Korean firm's mobile sales growth is definitely slowing, this year's profits will be bolstered by the rallying prices in the global chip market. Chipmakers like Samsung have been reducing capacity and investing in the new lines of chips used in smartphones and fondleslabs, leading to a recovery in the business.
DRAM chip prices jumped nine per cent in the second half of September, further boosted by a fire at a plant in China owned by world number two memory firm SK Hynix. UBS reckons that SK Hynix chip supplies would fall by 14 per cent at the end of the year, putting the market into a supply deficit of around seven per cent.
Meanwhile, Samsung's battery subsidiary Samsung SDI is in talks with Elon Musk's electric carmaking firm Tesla to become an additional supplier. Both companies have confirmed to Reuters that they're in talks to partner up as Tesla looks to expand, but wouldn't elaborate on details.
However, some folks close to the talks have whispered that the deal is in the final stage and would see Samsung SDI providing batteries for the Model X, a new more affordable car Tesla is hoping to add to its lines next year. Another source, however, suggested to Reuters that Samsung's batteries are not as competitive as those made by Tesla's primary supplier, Panasonic.
Tesla could probably do with some good news on batteries, since it's currently in the middle of the latest battery fire incident. A Model S EV, supposedly one of the safest cars on the road in the US, suffered a serious fire yesterday, sending shares in the firm down over four per cent.
The word from Samsung can be read here. ®
Sponsored: Quit your addiction to storage