MVNO misery will be pain for Oz mobile users as well
The days of buying mobile market share with cut-price deals are well and truly over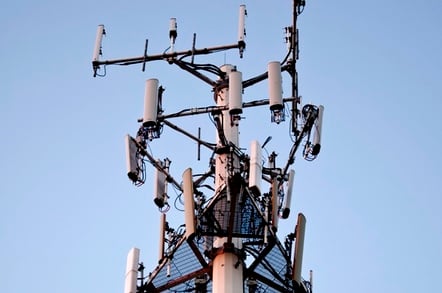 With the departure of yet another mobile virtual network operator (MVNO) from the Australian market, it's clear that margin protection has become the next obsession of Australian carriers.
The collapse of ISPOne earlier this year, which sent some MVNOs (such as Aldi) scrambling for new arrangements and ended Kogan's push into the low-cost call market doesn't seem to have ended the re-shaping of the Australian scene. Earlier this week, ZDNet reported that Optus has declined to renew the two-year-old contract under that was the foundation of the Woolworths Mobile brand.
Existing customers will still have a years' worth of recharges from Woolies', after which they'll have to buy their recharge vouchers from Optus.
Events of the last few months mark a sea change in the MVNO space in Australia, which as recently as April 2013 was acclaimed by Roy Morgan Research as having corralled a million customers in the past 12 months.
While it's easy to attribute the shake-out to simple market overcrowding, Optus' willingness to walk away from one of Australia's "big two" retailers, a business with a vast footprint and a hugely prominent brand, suggests another dynamic at work.
It's one that's most easily seen if we look at the price of a gigabyte of mobile data in different contexts. For the table below, The Register lacked historical records on data plans, so we have used data published by Lifehacker under its Planhacker series of articles from August 2011. This is only a partial list of plans available, naturally, but it's illustrative.

Note: The Register sought the "nearest equivalent" plan for Vodafone, which went through different plan configurations in the period covered by this table.
Telstra appears supremely confident in this table: for a 1 GB recharge, it appears under no competitive pressure whatever. It now provides less value than in 2011. Optus, on the other hand, moved hard in 2011-2012, reducing its effective per-GB price by $26.67, and then slowed right down in 2012-2013.
Vodafone, already under pressure as it lost customers, had less wriggle room. It has consistently cut the cost of a GB of data, but by a relatively marginal amount. Amaysim seems to be subject to a fairly flexible contract, since its per-GB prices both fell and rose in the period.
And Woolworths didn't move at all in that period: in other words, the price of its hot data rates (way ahead of the rest of this small sample over three years) was that they were set in stone. Woolworths clearly used its fearsome negotiating muscle to launch a hot deal. Come time to renegotiate the contract, it would seem that perhaps Optus decided the deal was a little too hot.
Unlike its footprint as a buyer of milk or produce or packaged food, Woolworths was only a minor buyer of mobile deals, and could be jettisoned.
Carriers – and analysts – are keen to put forward the idea that "low cost call and text" packages are the past, rather than the future. That, however, is a public position that ignores the other dynamic at work: at the same time as faster data downloads are becoming the big differentiator in the mobile market, Optus seems to be eyeing the data-per-dollar equation and getting ready to harden its heart.
So what is the potted summary of the market upstream of the MVNOs?
Telstra is big enough to raise its prices.
Optus wants to compete with Telstra, and doesn't want to compete with its resellers.
Vodafone isn't sticking its elbows in Telstra or Optus right now.
The bet that Vulture South would place is this: the squeeze is on. MVNOs that won their business on the sharpness of their elbows won't be welcomed by carrier sales managers. Telstra doesn't need them, and its competitors will not count "get customers off the Telstra network" as enough value if they have to slash their prices too far on the way in.
We punters will be the losers. ®
Sponsored: How to get more from MicroStrategy by optimising your data stack