Doctor Who to land on the BIG SCREEN and in 3D in November
Worldwide simulcast of 50th anniversary special planned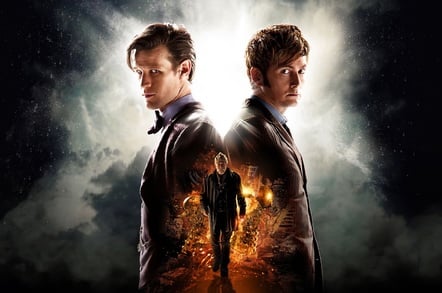 Doctor Who fans worldwide will all be able to enjoy the series' forthcoming 50th anniversary special at the same time, thanks to a plan that will see the program simulcast in at least 75 countries, both on TV and in cinemas.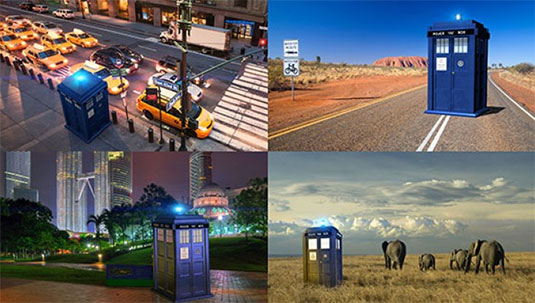 You'll be able to relax on your couch knowing that elephants on the African veld are watching, too
"In its 50th anniversary year we wanted to create a truly international event for Doctor Who fans in as many countries as possible," BBC Worldwide CEO Tim Davie said in a statement, "and the simultaneous broadcast and cinema screening of the special across so many countries will make for a fitting birthday tribute to our Time Lord."
The BBC announced the plan on Tuesday, complete with of a list of countries where its affiliates will be airing the episode at the same time that it screens on BBC One on November 23 (or November 24, for those on the other side of the international dateline).
The special episode in question, "The Day of the Doctor", will feature current Doctor Matt Smith alongside earlier incarnation David Tennant, accompanied by companions Rose Tyler (Billie Piper), Clara Oswald (Jenna Coleman), and guest star John Hurt as yet another incarnation of the Doctor.
We're told it will also feature some familiar baddies, if you don't mind a spoiler or two.
In addition to the traditional 2D broadcast, the event will also mark the first time that the Doctor's adventures will be aired in 3D for owners of 3D television sets, in areas where 3D broadcast is available. (UK viewers will need access to the BBC HD Red Button service.)
For those who don't have 3D sets – or who just want to see the TARDIS spinning on the largest screen possible – movie theaters worldwide will also screen the episode in 3D at the same time as the television broadcast.
This will be a one-time-only cinema event in most regions, but the BBC's FAQ suggests that some theaters may schedule "additional screenings." Fans are instructed to check www.doctorwho.tv for locations and ticketing information in the coming weeks.
If for some reason you're planning to be in the jungles of the Amazon on November 23, however, a DVD of "The Day of the Doctor" will go on sale on December 2 in the UK and on December 10 in the US – but there's no word yet on whether a 3D Blu-Ray will be made available. ®
Sponsored: How to Process, Wrangle, Analyze and Visualize your Data with Three Complementary Tools