Dixons preps home 3D printer for plastic-piping punters
Additive manufacturing goes mainstream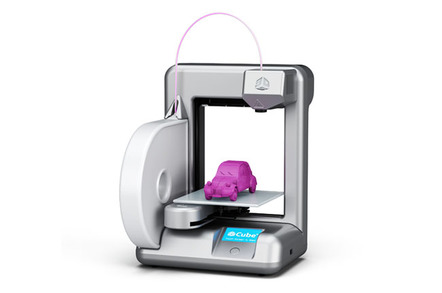 When a technology hits the High Street, you know it's making its way into the mainstream. 3D printing isn't there quite yet, but it's perhaps only a step away as Dixons' stores PC World and Currys will tomorrow start selling a consumer-oriented additive manufacturing rig online.
The printer in question is 3D Systems' Cube, a 26 x 26 x 34cm, 4.3kg unit for which the aforementioned retailers expect you to cough £1,195.
The printer comes in five different colours; the printed plastic in 16. Supplies of the plastic cost £52.80 a cartridge. 3D Systems reckons you can print around 13 14cm3 items from each pot.
The Cube lays down 0.2mm section after 0.2mm section of the plastic using a single jet controlled by software running on a Mac or a Windows PC. The printer connects to the host over a wireless network – it supports 802.11g – but it also has a USB port ready to take a Flash drive full of print files.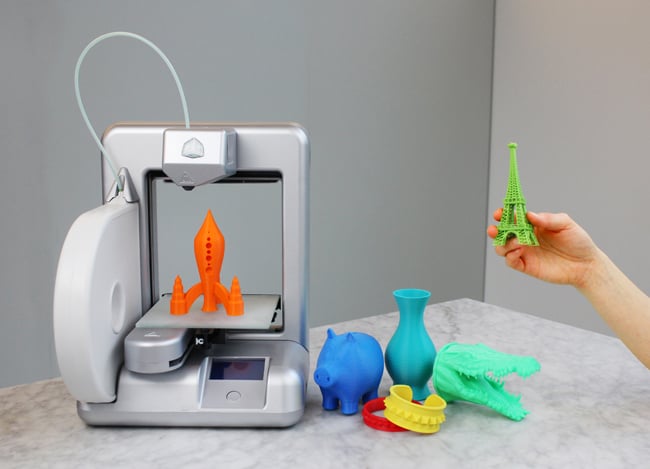 Dixons says you can get printing as soon as you've set the Cube up. That's thanks to the 25 free 3D print files "designed by professional artists" and bundled with the machine.
How many buyers will actually go the whole hog and start churning out their own small items remains to be seen. How many Raspberry Pi cases do you need to make for yourself, after all?
Still, it's how El Reg' Special Projects Bureau is preparing its Vulture 2 spaceplane... ®
Sponsored: Webcast: Why you need managed detection and response