CERN releases retro 'Line Mode' browser
Surfing like it's 1992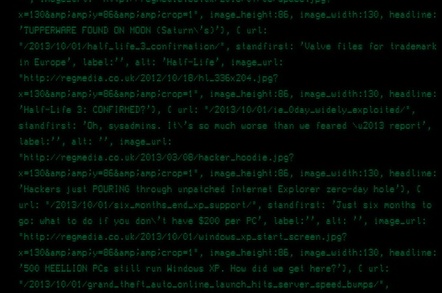 The history-conscious chaps at CERN have wound back the clock to 1992 by releasing a "line-mode browser" emulator.
Reg readers doubtless recall that the first web browsers were text-only affairs, until a young fellow called Marc Andreessen had the bright idea that lots more people could be interested by the World Wide Web if only it had a graphical user interface.
The results of that insight are history, but CERN is determined to ensure that the Web's early days don't go un-recorded. One of its efforts to ensure that's the case is the line-mode browser emulator which offers the chance to surf like it is 1992 and is available here.
CERN points out that the browser was important because it could run on many platforms: before its release only NeXT machines could run anything to do with the web.
Ironically, the emulator is only possible thanks to HTML 5, a superset of the original HTML the browser revives.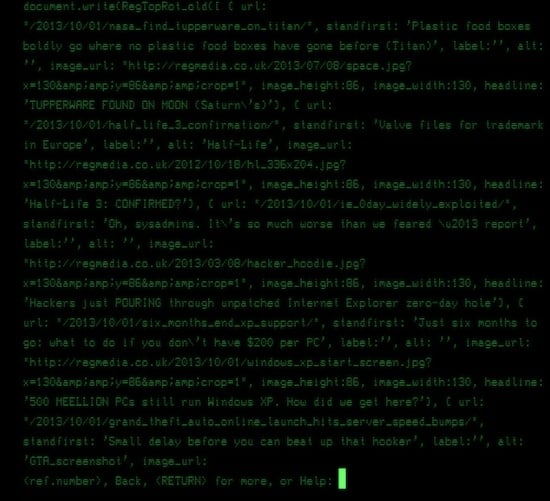 The Reg, rendered in 1992-style glory
CERN has provided a bookmarklet that renders any site you're viewing as it would have appeared in 1992. The results, as you can see above in a screen shot we grabbed depicting The Reg put through the retro wringer, are not particularly good.
They do, however, make your correspondent wonder if it's time to bring back the Pine and Elm mailreaders on which Vulture South cut its internet teeth. Both are still out there (here's Pine and here's Elm) if you're keen. ®
Sponsored: How to Process, Wrangle, Analyze and Visualize your Data with Three Complementary Tools