Missing Brit SPACE HEDGEHOG RISES from the GRAVE
Battered CASSiE miraculously found in Nottinghamshire field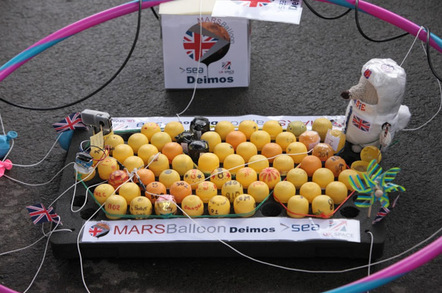 Pics The Brit space hedgehog which went missing back in March during a high-altitude ballooning mission has miraculously been recovered, battered and bruised but otherwise intact.
CASSiE (Cosmic Ambassador for Space Science and Engineering) took off from Frome in Somerset as part of the MARSBalloon project to send student experiment podules to the stratosphere.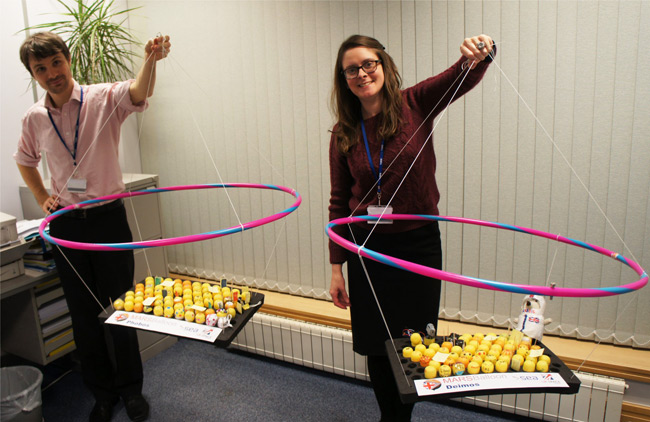 MARSBalloon team members Michael Guest and Claire Parfitt show off Deimos and Phobos the night before launch
Two payloads - Deimos and Phobos - left the ground, but only Phobos was successfully recovered later the same day. Cue a frantic search for CASSiE, believed to have come down somewhere over Oxfordshire or Warwickshire.
In fact, the mission had ended in a field in Nottinghamshire, where on 22 September, farm worker Simon Jacklin ran over the errant payload with an agricultural mower.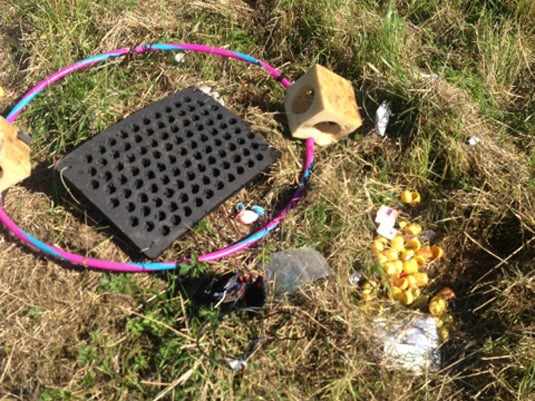 A close shave. Pic: Simon Jacklin
Handily, the remains still had MARSBalloon lead engineer Andrew Bacon's phone number on them. Jacklin said: "I wasn't sure what I had found at first, but after I spoke to Andrew I was really glad I noticed it."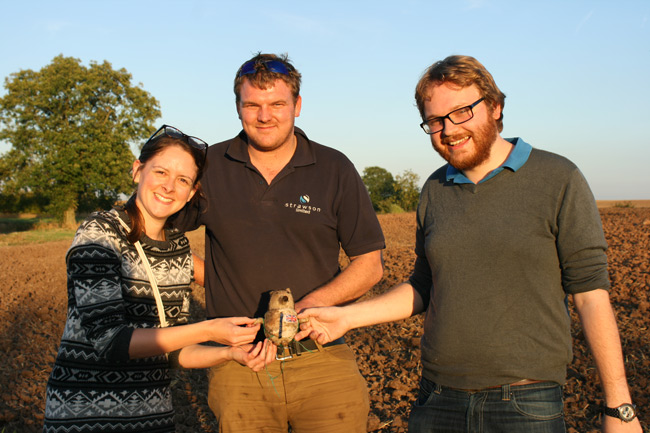 MARSBalloon team members Claire Parfitt and Andrew Bacon, with CASSiE rescuer Simon Jacklin (centre)
Bacon and Claire Parfitt rushed to the scene for an emotional reunion with a shaken CASSiE, although they didn't know just how shaken the space hedgehog was until they reviewed the onboard camera footage.
First up, the payload had immediately copped a soaking as it drifted towards Bristol.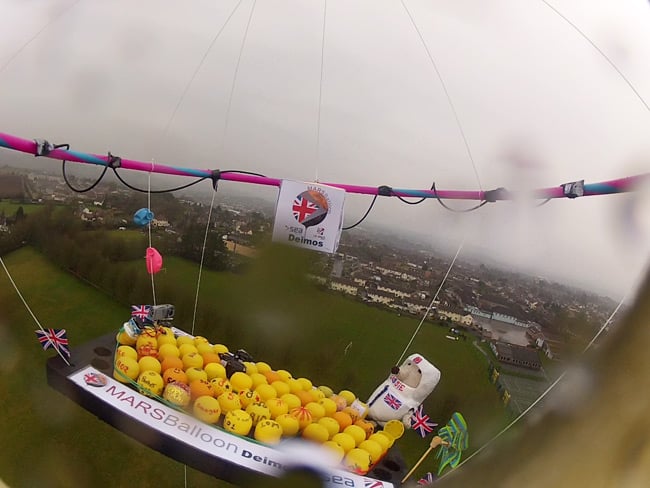 Nice weather for ducks, but not for hedgehogs
A dusting of snow then brought it almost back to Earth in Severn Beach, where it hit a fence and disgorged some of its podules.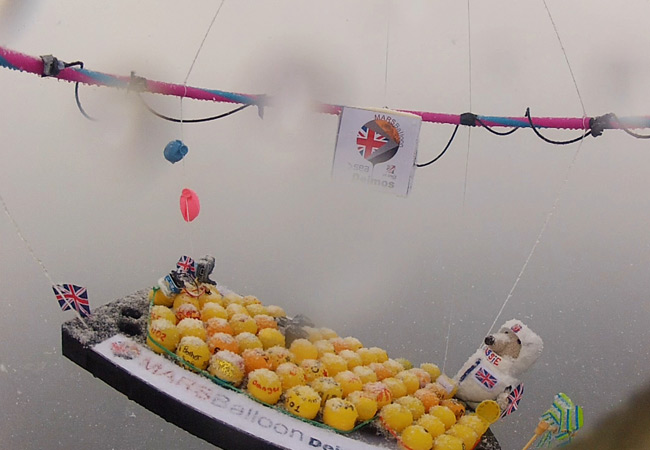 Lovely weather over Bristol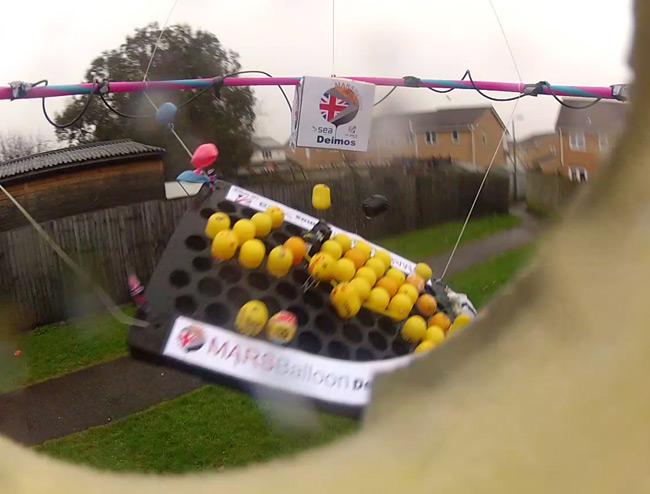 Crash bang wallop in Severn Beach
Having accidentally shed weight, the payload rose again to continue through further inclement weather and down to its final destination.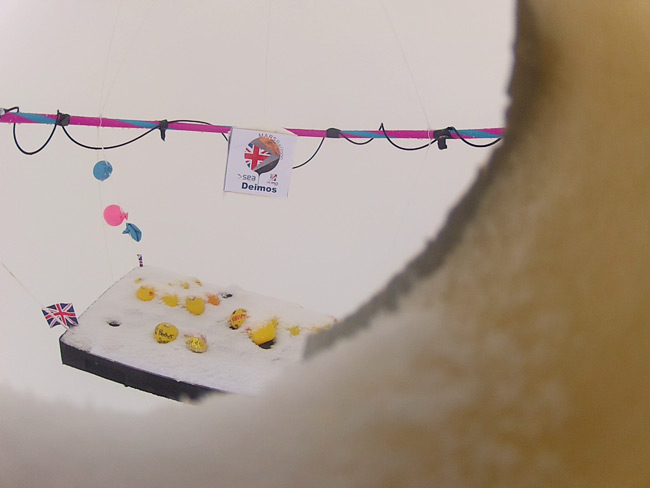 I'll call you back - I'm a bit snowed under. The last image from the onboard camera
MARSBalloon - organised by Brit engineering outfit SEA in collaboration with the UK Space Agency - is designed to give schoolkids and uni students the chance "to test how everyday objects will survive on Mars".
The average temperature on the Red Planet is reckoned to be around -55°C, so that's pretty similar to what CASSiE will have endured during the flight. Mercifully for future explorers, though, no fences have as yet been spotted on the Martian surface. ®
Sponsored: How to Process, Wrangle, Analyze and Visualize your Data with Three Complementary Tools