500 MEELLION PCs still run Windows XP. How did we get here?
Just six months to go: what to do if you don't have $200 per PC
If IE6 is your only problem, you have options
Browsium's been a lifesaver for some big operations, who'd otherwise have had to re-write their business-critical apps tied into Windows XP via its IE6 browser.
HM Revenue & Customers installed Browsium on its 85,000 PCs that were running Windows XP with its IE6 browser and move that browser to IE8. The move saved time and money – costing £1.28m versus a reported bill of £35m for a traditional application re-write of the Windows XP and IE6 set up quoted by systems integrator giants Cap Gemini and Fujitsu who'd been working with HMRC.
The departments had spent two years looking at re-writes before Browsium, dabbing in pilots and re-writes that had failed one after the other.
Other Browsium customer wins include Unilever and Transport for London.
UK partner Camwood reckons software tools from companies like Browsium address the IE browser problem in Windows XP quickly and at a low price.
"Customers are looking to tools to automate," Foxall said.
Is remediation a long-term fix? It'll certainly get you past April's deadline – then you've at least got time to breathe and make further changes.
Schare reckoned remediation serves a long-term solution, too – just depends on what you mean by "long-term." The apps will be upgraded or replaced with a Software-as-a-Service (SaaS) offering, eventually. In that case, this you could call this "long-term."
"But those projects take years to fund and implement so many of our customers expect to keep running these legacy apps for another three to five years. There are some who bite the bullet and upgrade (if it's an off-the-shelf app) or rewrite (if they have people to do it and it's not overly complex). But touching those servers is dangerous as all users are affected at once," Share said.
"Remediation with Browsium Ion is done on the client so modifications are only made on clients who are actively upgrading. When you have 100,000 PCs spread around the world, that's critical. No one can move everyone at once."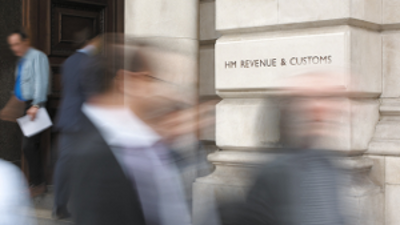 HMRC: IE6 is gone, just 85,000 PCs to go
The final option is to go Windows 8 all the way. This is the route Microsoft would like you to take. The official party line from is you need the latest and newest of everything – Windows 8 or 8.1, Office 2013 and Office 365 a package Microsoft is cheerily calling "modern" in it's Get2Modern campaign – don't forget that 20 per cent discount I mentioned at the start is going to Windows 8 and Office 365.
The reality is, though, the huge majority of Windows XP converts are going to Windows 7. The reason is that Windows 8 needs to much new hardware, the Metro interface is too radical and Windows 7 would at least still a familiar desktop.
If you want to go Windows 8 later you can, given Microsoft claims it's easy for Windows 7 apps to be moved to the newer version of its client operating system.
If Windows 8 is the future, Microsoft hedges on the subject of rewrites and remediation. "It becomes a case-by-case basis," Paulson carefully told us.
The advice is clear: if you've not done anything about Windows XP – start now. But even if you don't make it in time, you'll be in the company of the great and good in missing next April's end-of-support deadline, when Microsoft finally turns of the security fixes.
"There's no silver bullet on this thing," Paulson said. "You need to just go in there and do the work."
If there's a glimmer of hope, it's that you're unlikely to be on your own on 9 April, 2014. Plenty of companies, even those upgrading, will miss the date. Share reckons his company will be busy for at least another 24 months, working with companies which missed the deadline or which have the money to pay Microsoft's custom support at least for year one, when they hope to get the work finished.
Among the laggers-behind are large sections of the British government. HMRC might have switched browsers – from IE6 to IE8 – but the taxman's 85,000 PCs still run Windows XP – not Windows 7.
And don't even mention the NHS.
Another positive: your PCs won't suddenly stop working on 9 April, 2014. "If they are not planning it now… I'd be very impressed if they hit the deadline," Corley reflected. "On April 9 is the world going to stop if a patch comes out prior to that? After all, how many organisations have already applied the critical patches from the last Patch Tuesday?"
To answer Corley's question: not everybody.
In some ways, 9 April, 2014, will be business as usual – at least for a short time. After that, whether you are an end-of-support denier or midway through migration, it'll be a case of finding your level of comfort against a rising tide of security problems and managing the risk. ®
Speak your brains and pick the lobes of our Windows XP and IE migration experts in an end-of-XP Live Chat, October 11 at 3pm UK time. Joining us will be Avanade UK and Ireland chief technology officer Mark Corley, Browsium co-founder, chief operating officer and president Gary Schare and - following a last minute switch from Camwood - Dave Martin, head of project services for the application portfolio management specialist Camwood. Mark your calendars: the Live Chat starts at 3pm UK time on October 11.
Sponsored: How to Process, Wrangle, Analyze and Visualize your Data with Three Complementary Tools