Hyperscaling gives you power when you need it
How to grow and shrink like Alice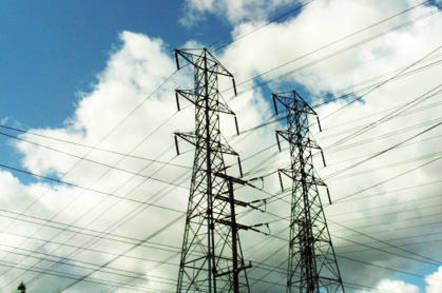 Hyperscale computing, or simply hyperscaling, is a concept that has begun to be talked about relatively recently.
Let's kick off with Webopedia's definition: Hyperscale computing refers to the infrastructure and provisioning needed in distributed computing environments for effectively scaling from several servers to thousands of servers. Hyperscale computing is often employed in environments like cloud computing and big data.
Déja vu again
Hang on a moment, though. Almost exactly 10 years ago I wrote a feature for another publication about the then new concept of grid computing.
I described grid as an extension of massively parallel processing, in which you use a set of computers that are connected arbitrarily and sometimes widely dispersed geographically, potentially with several different owners.
"Instead of having one vast parallel system, you have a number of smaller ones, possibly on different sites, which can be used in whatever combinations are deemed appropriate. So systems can be used independently or pooled into any size of parallel system depending on demand," I wrote.
So isn't hyperscaling simply the current name for, or to be more generous, a new variation on, grid computing?
Many of the concepts are similar – specifically the idea of growing and shrinking the compute power available for a given problem at a given time as demand dictates.
Shadowy presence
Is it a genuinely new concept? Or has it simply been hiding in the shadows for a few years while concepts such as software defined networking (SDN) and software defined storage (SDS) have developed to the extent that it is possible to actually implement it on more than a local or metropolitan scale?
Nick Williams, EMEA senior product manager at Brocade, thinks the demand for hyperscaling is increasing "due to the explosion in general of compute, storage and networking consumption".
"SDN is a key enabler for managing and orchestrating hyperscaling. I agree that advances in this area are key in being able to manage vast compute resources for specific functions as needed," he says.
The idea of scaling computing power at will to satisfy demand, then giving it up when things calm down, is one of the big selling points of cloud computing (another term that came along quite recently).
Years before cloud existed I worked for a travel company whose demand in the first week of January was more than 30 times greater than in the week leading up to Christmas. The company dealt with this simply by owning a socking great Sun server that worked quite hard for a small percentage of its life and spent most of its time just ticking over.
Pass the parcel
These days, of course, we hear all the time of companies using cloud processing to scale up and down. One of the favourites examples is the online ticket companies that expand their compute power for a day or two when Elton John tickets go on sale, then wind down until the Stones decide to do another tour.
There is a problem with this: although you can cut costs and maximise performance by dumping your in-house hardware and using a cloud service, the resourcing problem does not go away.
Instead it just moves it one step upstream, as the cloud provider now has to find the power to keep up with all its clients' fluctuating requirements.
The law of averages helps out the service providers to a certain extent, because unless they concentrate their sales effort on a small number of vertical markets (by taking on loads of travel companies with similar demand patterns, for example) then different clients are quite likely to have big demands at different times.
You can't rely on a completely even distribution of loading, however, so the cloud provider has either to over-provision or be a bit clever about how it services demand.
There must be mileage in enabling smaller companies to borrow someone else's computing power
The likes of Amazon and Microsoft are large enough to own the hardware within which thousands of customers expand while thousands of others contract, but surely there must be mileage in enabling smaller companies to step outside and borrow someone else's computing power to service their large but infrequent surges in demand.
"That is definitely where it is going, although there are still too many technology boundaries," says Kurt Glazemakers, CTO at CloudFounders.
"Hardware used to be the biggest issue. Hardware (meaning compute and storage technology) needed to be the same to start using capacity and it was hard to share resources.
"Virtualisation has solved this, but the hypervisor (and the SDN and SDS features that come with it) has become the new technology boundary. It is very easy to start using Amazon, Microsoft or Google but it is much harder to move away.
"And with VMware now becoming a service provider, the same counts for the VMware hypervisor. You can't easily move compute capacity when both locations have different hypervisors."