Microsoft to kill Select Agreement rebates, rain cash on cloud deals
UK enterprise partners to lose 'hundreds of thousands' of pounds – sources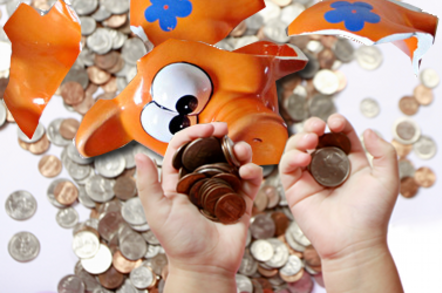 From tomorrow, Microsoft will put a bullet in Select Agreement rebates handed to UK business partners as part of a wider shake-up of the overall fees structure.
Licensing Solutions Partners (LSPs) were making 2.5 per cent in back-end margin based on a deal's revenues and used this to offer discounts to customers to get them to put pen to paper.
But it appears this was a problem for Redmond, which felt the money could be better spent elsewhere.
A number of LSPs we spoke to confirmed that Microsoft will replace Select Agreement rebates with the Next Generation Volume Licensing programme.
Details about this future incentive scheme are sketchy at best, and LSPs want Microsoft, for obvious reasons, to continue shelling out like-for-like rebates.
"LSPs will not be paid to manage Select Agreements, which is what the rebate was for," said one. "Contract management, reporting and all other sorts of operational aspects carry a cost to deliver."
One enterprise partner estimated that LSPs will collectively lose hundreds of thousands of pounds in Select Agreement rebates.
A Select Agreement allows the customer to buy extra software licences whenever they need them – an ongoing arrangement, paid monthly, where all a customer's orders over a year build up to get them better discount rates. It is, however, generally more expensive than software bought under a three-year Enterprise Agreement.
Microsoft's UK team is making this change locally – this is not a decision from Redmond – and the Blighty-based bods have the potential to insert financial accelerators for LSPs to drive whichever parts of the portfolio suit their strategy.
But a wider global overhaul to the LSP rebate programme is also to be introduced from 1 October, some three months after Microsoft initially gave partners a heads-up on the plans.
MS spending money to feed 'the cloud'
Generally, the fees Microsoft pays to LSPs transacting enterprise agreements look set to fall, with those selling licences to larger customers hit hardest, partners told El Chan.
"Overall there will be less money available [on EAs]," said one LSP, "The message from Microsoft is that is it realigning the fees to invest more in promoting the cloud".
He added: "[The rebate] relates to the mix and size of customers that you sell to. Those that sell to large customers will be hit more than those selling to medium sized corporates."
The fees paid out on cloud business are set to soar, but the problem for most LSPs is that their cloud revenue stream is developing and not large enough to offset declines in the classic on-premise portfolio fees.
Calculating the fees made on specific agreements seems to be as much of a dark art for partners as advising customers on which licences to opt for in the first instance.
LSPs had expected the introduction of the new structure to be delayed to give channel partners extra time to prepare for them.
The last major changes to LSP financial programmes came less than two years ago, forcing partners to reshape their product business to maximise rebates.
One LSP was pragmatic about the latest shift, commenting: "You might not like it but you have to grow with a vendor".
Microsoft told us that it "doesn't have anything to share at the moment, but will let [us] know if anything does come through". ®