Explosion predicted in Myanmar's mobe and slab markets - analysts
Device prices plummeting in Burmaemerging Asian nation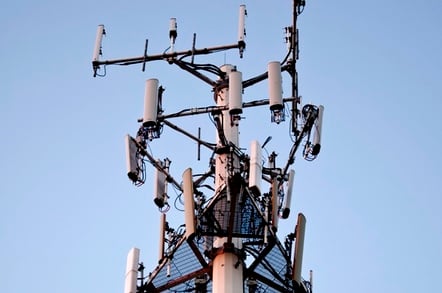 Market watchers are predicting an explosion in the handheld device market in Myanmar, driven by rapid infrastructure building, government reforms and the new mobile operator licensees Telenor and Ooredoo.
Smartphone shipments will grow nearly six-fold to around six million in the next four years, while the number of tablets in the reclusive Asian state will jump more than eight-fold over the same period to over 400,000.
Of course, these are still small numbers when put in the context of Myanmar's 60 million + population, which makes it southeast Asia's second largest nation. Despite ambitious government targets of an eight-fold increase in mobile penetration to around 80 per cent by 2016, there is still a lot of work to do, according to IDC ASEAN research manager, Daniel Pang.
"While SIM cards are being issued at a hectic pace, much of the country still suffers from poor network coverage, and thus, they continue to be put up for sale in the black market instead of into new mobile phones," he said in a canned comment.
"Therefore, vendors will likely boost shipment quantities only in 2Q14 or 3Q14 once the telecom infrastructure has improved and more SIMs are available to consumers."
On the plus side, infrastructure is being built rapidly and the country's two new operators are offering SIM cards and services that even low wage earners can afford, according to a new IDC report, Myanmar Mobile Phone, PC, and Tablet 2013-2017 Forecast and Analysis.
The report said tablet sales have been boosted by falling device prices and an increase in Wi-Fi hotspots, although according to the ITU internet penetration stood at just over 1 per cent last year – a testament to over 40 years of military rule and international isolation.
Nevertheless, economic reforms and the construction of a new high speed internet cable should help spur improved quality and falling prices for internet services, which in turn can give businesses and consumers the confidence to invest in PCs and other connected machines, IDC said.
The World Bank this week agreed to lend Myanmar $140m to upgrade an ageing power plant in the south-east of the country, which will aid efforts to improve the stability of power supply also vital to driving IT growth.
PC sales are only expected to double over the next four years, while these infrastructure and energy investments come to fruition.
"As the economy blossoms, the market will also actively roll out productivity tools for work and study. Desktop PCs, and to a lesser extent notebook PCs, have generally sold poorly over the years as the government battled to generate sufficient power supply for basic needs," said Pang.
"But as income levels rise, internet costs decline and more hydropower plants are built, IDC expects the PC market to move into a healthy growth track."
The question remains who the big winners will be in the device space as the country gradually comes in from the cold.
Given Myanmar's emerging economy is still very much in its infancy, it's pretty certain that low-end Android devices are likely to be in most demand.
HTC announced in January it was partnering up with local distributor KMD Computer Group to sell six models in Myanmar, including the Desire X and One X, featuring a Burmese-language virtual keyboard.
Chinese ICT giant Huawei, meanwhile, refers to itself as "the best selling brand in Myanmar" on a dedicated Facebook page.
Elsewhere, US tech giants Cisco and Google have already made their first moves in Myanmar and well they might.
An IDC report from last year predicted the country's ICT market would reach $268.45m (£172.9m) by 2016, with Myanmar emerging as a burgeoning offshore destination for manufacturing due to its low cost and young labour force.