SpaceX Falcon boosts to glory from Vandenberg space force base
As rival Cygnus podule finally docks at space station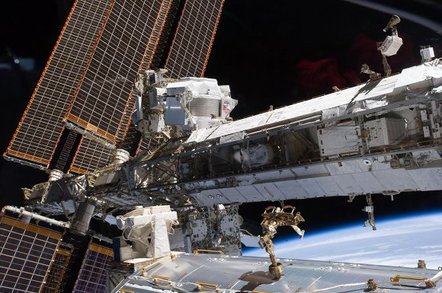 Internet zillionaire Elon Musk has carried out a successful test of his Falcon rocket, launching from the US military space-plex at California's Vandenberg airforce base even as the delayed Cygnus capsule from rival private-space contender Orbital Sciences overcame a software glitch to successfully dock with the International Space Station (ISS).
Cygnus had its operator Orbital Sciences Corporation (OSC) and space-watchers excited when it launched back on September 28th. It soon had them worried, after software was found to be faulty and the capsule was parked out of harm's way while a patch was uploaded. At the time nobody was saying just how long the capsule was rated to stay aloft without making its planned ISS rendezvous.
Definitely under discussion was a likely traffic jam in space, as a Soyuz capsule bearing a pair of Cosmonauts was due at the ISS on Saturday and had priority due to little operational details like humans needing to breathe oxygen. The Cosmonauts docked as scheduled and Cygnus was allowed to approach to within about ten metres of the ISS.
The space station's robotic arm, under the control of recent space drowning escapee astronaut Luca Parmitano, then grappled it into place so its 1500kgs of goodies could be brought aboard.
Cygus arrived not long before Space X, a rival commercial space operator, successfully launched a test flight of its Falcon 9 craft. The new rocket's big feature is booster rockets that have the potential to be re-used, an innovation SpaceX founder Elon Musk says could trim plenty of cost from future missions as the boost phase accounts for "almost three-quarters of the cost of the rocket".
The Falcon 9's succesful test and Cygnus' arrival are good news for the world's space exploration efforts, as anything that makes it easier and cheaper to schlep stuff off-planet is welcome. It also sets up an interesting competition, because the Falcon's planned payload of 6 tons per Dragon capsule is more than double the 2.7 tons used in the Antares rocket that bears Cygnuses aloft. The Dragon is also designed to be recoverable, while OCS says the test Cygnus is destined for "destructive reentry over the Pacific Ocean in late October." ®
Sponsored: Detecting cyber attacks as a small to medium business