Samsung proposes 'remedies' to EU antitrust chief in fine dodge hope
Smartphone maker hopes to avoid penalties for its heated Apple patent war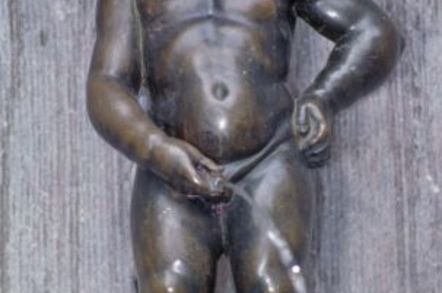 Samsung, the world's biggest smartphone vendor, has submitted a package of concessions to the competition wing of the European Commission in a move to try to offset a massive fine.
The EU's antitrust commissioner Joaquin Almunia said during a speech in New York today that the South Korean electronics giant had "sent us a set of commitments seeking to address our concerns."
He added that Brussels officials would undertake a market test within the next few weeks.
"If we then conclude that the commitments address our concerns, we will take a commitment decision which would – I believe – bring clarity on standards-essential patents and injunctions across the industry," he said.
In December last year, the EC slapped Samsung with a Statement of Objections, after the firm sought injunctions against Apple in the UK, Germany, France, Italy, and the Netherlands based on standards-essential patents it had agreed to licence.
It later dropped its injunction requests, but Almunia signified at the time that Samsung would still face charges.
Just don't Google 'Google'
The commissioner, meanwhile, tried to appeal to Americans by explaining how he wants to encourage competition within the EU among tech titans.
But surprisingly, Google didn't get a mention during his confab even as Almunia is understood to be in the final stages of deciding the ad giant's fate - which is fighting claims that it probably abused its dominant position in Europe where it commands a 90 per cent market share of the search business.
Mountain View recently submitted its final offer to the commissioner's office that it hopes will be good enough to convince Almunia not to proceed with sanctions against the company.
However, while the EU's competition boss didn't mention Google by name, he did drop some hints about where that case may be headed.
He told the audience:
I think that fostering innovation is one of the main objectives of competition policy. However, we intervene if a dominant company refuses to supply indispensable input and eliminates competition in the market where this input is used.

This was illustrated in our first Microsoft case, which concerned the company's refusal to supply Windows interoperability information. The practice threatened to eliminate effective competition on the group-server market.
He later added that fast-moving industries such as the technology market were not immune to anti-trust scrutiny.
Some claim that there is no need for antitrust intervention in high-tech markets. As you may remember, this is what Microsoft argued in its antitrust cases here as in the EU.

The argument is that it is impossible for a company to become dominant – and to stay dominant – in sectors where new products, platforms and services appear all the time.

I'm not convinced by this argument. In fact, owing to some specific features of these markets, it can actually be easier for a company to hold a dominant position over time.
Almunia went on to say that the EC has "full discretion to decline" commitments put forward by a company if the "discussions that follow prove unsuccessful and if we are not satisfied with the outcome of the market test."
At the same time, it is sometimes keen to reach a legally-binding agreement with corporations that can lead to an immediate and positive affect on markets, he added.
It really now is crunch time for Google, but which way will the commissioner roll the dice? For today at least, Almunia's lips are sealed. ®