Online bookies must keep punters' cash in separate account
But Gambling Commish rules won't save bettors if firms go belly-up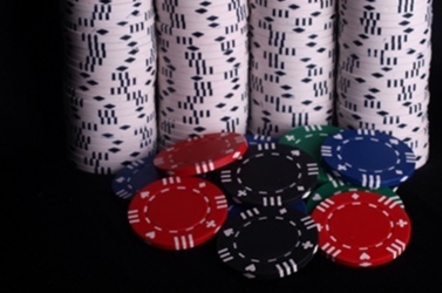 Licensing conditions proposed by the Gambling Commission may not adequately protect customers against the risk of losing their money or credits if gambling operators become insolvent, an expert has warned.
The Commission is consulting on draft plans that, if introduced, would oblige remote gambling licensees, except ancillary remote bingo and ancillary remote casino licensees, to hold customer funds in a separate bank account or accounts from other company funds.
The plans form part of proposed new licensing conditions the Commission wishes to introduce to protect consumers' funds in the event that betting operators fall victim to fraud or insolvency (28-page / 212KB PDF).
In tandem with the segregation of accounts, gambling operators would be subject to enhanced disclosure requirements and would have to meaningfully notify customers about "potential risks to their funds" after the Gambling Commission conceded that the separation of funds may not necessarily protect customers' money from fraud or in the event of operator insolvency.
"Unless a specific method of 'ringfencing' is applied, the mere existence of a separate client account does not necessarily protect customer funds in the event of insolvency or fraud," the Gambling Commission said. "These funds might still be available to all creditors in the event of insolvency."
The Commission has proposed that, in general, all operating licence holders should have to set out "whether customer funds are protected in the event of insolvency, the level of such protection and the method by which this is achieved". The Commission said that the information displayed should be set out according to a "standard rating system" that it plans to develop.
"In such a system, operators would be required to rate themselves using standard, objective criteria set by the Commission and allocate their level of protection to the basic/ medium/ high level based on those criteria," the Commission said.
"Operators may be asked to demonstrate their assessment to the Commission at any point. Failure to demonstrate that the level displayed to the customer is accurate within the rating system would constitute a licence breach, and may bring enforcement action."
Gambling law expert Susan Biddle of Pinsent Masons, the law firm behind Out-Law.com, said aspects of the proposals could drive improvements in protections over time, but warned that the measures could, initially at least, leave customers' funds vulnerable to creditors in the event that operator they bet with become insolvent.
"Players who have in the past had funds with operators such as Full Tilt or Everleaf, where payout has been a problem, will be concerned about this," Biddle said.
"I'm not sure how much other players will be prepared to pay for additional protection – though I agree with the Commission's comments that this is perhaps largely because players simply assume that their funds are already protected. If so, then telling players how their funds are protected and what level of protection applies to their funds may drive a requirement for increased protection over time."
Biddle said that a rating system could work well in mobile or tablet devices where there are screen size restrictions, but warned that additional protections being considered by the Gambling Commission for inclusion within licensing conditions, are not without limitations.
One option the Commission is consulting on is whether to impose a requirement that gambling operators hold customers' funds in a "Quistclose" trust. This would not require businesses to put in place an independent trust or structure but would instead see them hold the funds themselves for a specific purpose , with the money "unavailable to creditors" in the event of an insolvency event.
However, the Gambling Commission warned that gambling operators could "accidentally 'break the trust'", with the result being that customer funds would be lumped together with other company assets and be available to creditors if the operator enters administration or liquidation. It has therefore stepped back from proposing this as a formal licensing condition.
The Commission said it has also considered requiring gambling operators to build up a reserve fund to "offset the risk of insolvency and fraud". Further options under consultation include the establishment of an independent trust account in which to hold customer funds, and a requirement that operators insure customers against losses.
"Quistclose trusts may sound a good idea in theory but the Commission is right that a lot can go wrong in practice: it may be difficult to establish the 'proprietary interest' in the funds which is necessary to defeat any claim on behalf of an insolvent operator's creditors," Biddle said.
"Independent trust accounts tend to be close to impossible to administer in practice, at least without very significant expense. The Commission mentions that different jurisdictions have different concepts of trust law, but a further complication for a regulator responsible for England, Wales and Scotland would be that trusts take effect differently even under Scottish and English law."
Biddle said that smaller operators may find it more challenging to obtain banking facilities if the proposals are introduced and said that "monitoring, verification and enforcement" by the Commission could help to act as an additional safeguard to customers' funds. She said, though, the Commission had failed to make clear how it plans to assess compliance, in particular where operators are based offshore.
The Gambling Commission has proposed that all companies wishing to hold an operating licence, except ancillary remote licences, will be required to report any deficit found on reconciliation of any separate bank account for player funds. However, Biddle said that the protections this condition is designed to provide "may be illusory" unless the Commission defines "how frequently such an account must be reconciled".
Biddle said gambling operators will need to be sure that any third party providers they work with, such as payment processors, software providers or poker network operators, comply with the regulatory duties. She said operators should have in place appropriate contractual sanctions in the case of default by any third party.
Biddle said that there were circumstances in which customers' funds were at risk that the Gambling Commission's consultation had not addressed. "The consultation is focussed on situations of fraud and insolvency – it doesn't deal with freezing of assets in other circumstances such as regulatory seizure," she said.

Copyright © 2013, Out-Law.com
Out-Law.com is part of international law firm Pinsent Masons.
Sponsored: Webcast: Build the next generation of your business in the public cloud