Reg readers! You've got 100 MILLION QUID - what would you BLOW it on?
Because Ofcom wants to know what to do with its lolly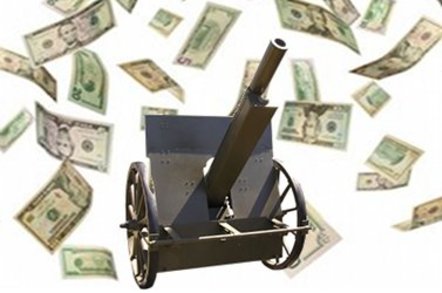 Telecoms regulator Ofcom is drawing up its plans for 2014/15, and is looking for suggestions about how it might direct its considerable resources during the period.
Last year, those resources ran up a bill a shade over a hundred million pounds, some of which comes from radio spectrum licensing and fines but most of it came from UK taxpayers' pockets.
But in spending that money, the regulator has to keep smut off our TV screens (before 9pm at least), keep our airwaves clear for their rightful owners, monitor internet piracy, and oversee Blighty's post offices - not to mention launching an investigation every time someone thinks X Factor is fixed.
The day-to-day stuff eats most of the budget, but Ofcom is keen to hear about the more interesting stuff it should be addressing. There's no 4G auction to look forward to this time, but if we're really going to shift Freeview to clear the 700MHz band for faster mobile internet connections, then that needs to start happening. And there'll be much debate about the increasing role of White Space devices - gadgets that can use radio frequencies going spare in the local area.
The consultation [PDF, shorter than one would imagine] presents the 2013/14 plan of action, which draws to a close next March, and points out that the regulator has also had to cope with 190MHz of military spectrum that popped onto the market, the launch of Local TV stations (Grimsby goes live in November!) and BT's decision to enter the premium telly market.
Ofcom's remit remains centred around keeping the communications industry competitive and then relying on that competition to keep prices down. When it comes to radio frequencies, the watchdog is obliged to "secure the optimal use of spectrum" which increasingly means taking inspiration from the world's most utilised band - 2.4GHz - which is given away for nothing.
The consultation is open until 24 October, and the plan will be published in December. So if there's anything you think Ofcom should be doing, do let them know. ®