Redmond expands fanboi trade-in program to include iPhones
Swap your unloved Apple kit for unloved Microsoft products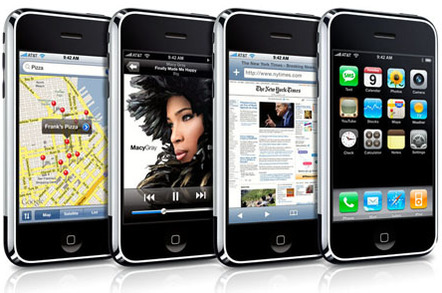 Microsoft has expanded its trade-in program for iOS devices to include iPhones, in addition to iPads.
Earlier this month, the software giant began offering customers in the US and Canada $200 gift certificates to the Microsoft Store in exchange for iPad trade-ins, in hopes that customers would spend the dough on a Surface fondleslab instead.
On Friday, it extended the offer to include "gently used" iPhones, as well, although only the iPhone 4S and the iPhone 5 are eligible.
As with the iPad offer, Microsoft promises customers who trade in their iPhones "a minimum of $200" gift card to the Microsoft Store, to be used on a new Windows Phone handset or whatever else they might like.
The exact value of the gift certificate could be more than $200, subject to Microsoft's appraisal of the trade-in value of the device. Redmond hasn't explained its criteria, however, except that to be eligible, devices must include the power cord "if available," and they cannot be password protected.
British bods are being left out yet again, and you can't trade in your iPhone online, either. The program is only available through select Microsoft retail stores in the US, Canada, and Puerto Rico.
The Reg has heard no word on how many customers have taken Redmond up on its iPad trade-in offer so far, but we suspect it's not many.
Still, $200 is nothing to sneeze at if you're at all interested in what Microsoft has to offer. Windows Phone handsets are currently available through the Microsoft Store starting at $49 with a new wireless contract or starting at $99 without.
Or, if the phones don't interest you, you can still put the trade-in credit toward a Surface tablet. The iPhone trade-in offer expires on November 3 – too soon for the start of the traditional holiday shopping season, but late enough that you'll be able to check out the $450 Surface 2 and the $900 Surface Pro 2 before you take the plunge. Both devices will hit the Microsoft Store and other retail outlets on October 23. ®
Sponsored: Detecting cyber attacks as a small to medium business