TalkTalk's commercial director WalkWalks away from telco
Veteran David Goldie exits ISP after 14 years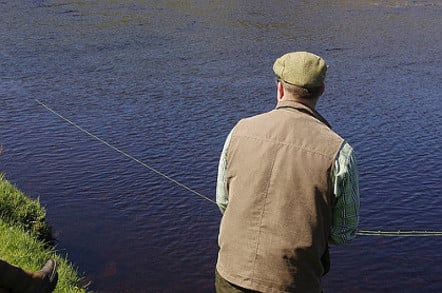 TalkTalk's outspoken commercial director David Goldie has resigned from the company's board after 14 years helping the business grow.
He oversaw the telco's shift from Opal to Carphone Warehouse to TalkTalk.
"As one of the main architects of TalkTalk, David has made an enormous contribution to TalkTalk and in fact to the telecommunications industry as a whole. It has been a pleasure to work with him and he will be greatly missed," the ISP's boss Dido Harding told the City this morning.
TalkTalk chairman Charles Dunstone continued the group hug by adding:
"David has been instrumental to building the successful business that TalkTalk is today. We will miss his wisdom and experience but we wish him every success for the future."
Goldie, who was previously TalkTalk Business's chief, will leave the telco at the end of this month. He plans to focus on a number of unnamed non-executive roles, TalkTalk said.
He has previously accused rival BT of building a fibre monopoly long before MPs waded in to slag off the company's alleged competition stranglehold.
"BT's is a mother knows best approach. I don't think they are building the right infrastructure for Britain," Goldie said in 2011. ®
Sponsored: Webcast: Build the next generation of your business in the public cloud