Arrow's Computerlinks gobble - a vendor's perspective
Huh, only one basket to put these eggs in now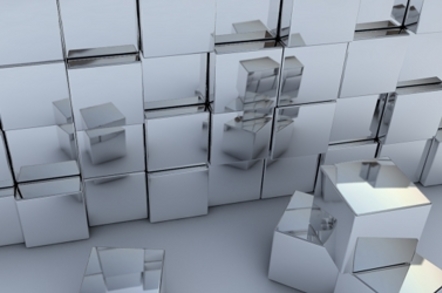 One of the channel's worst kept secrets was finally outed last month as US behemoth Arrow Electronics agreed to snap up Munich-headquartered VAD Computerlinks for a cool €230m.
In many ways it was a canny bit of business for Arrow and should give it access to some high-end customers, but the deal raises more questions than it answers. How will the the Newmarket-based Computerlinks integrate with Arrow? How will vendors such as RSA, Trend Micro and Check Point – who will have the vast majority of their business with Computerlinks - react?
The acquisition follows a common narrative over the past few years, with many of the big distributors swooping for smaller players in order to grow: Arrow bought Sphinx Group back in 2010, Ingram Micro gobbled up Brightpoint, Tech Data acquired SDG and Avnet bought Magirus. Collectively these four majors turned over in the order of $110bn last year.
As one of the last privately held mid-tier distributors left in the classic IT channel, Computerlinks was an obvious acquisition target. It has decent relations with the VAR community, especially system integrators, it runs training and professional services divisions and supports emerging vendors. It ticked all the boxes for Arrow, clearly.
As to what the channel will make of it, that all depends on what Arrow does next. Will it let Computerlinks operate with some autonomy - or rapidly bring it into the fold as it did with Sphinx?
The relationships Computerlinks has with security integrators must not be damaged during integration, and with this in mind a slower pace of assimilation is expected.
Both Arrow and Computerlinks operate distinct cloud brands - Arrow with its ArrowSphere business and Computerlinks with Alvea – although neither is generating a significant percentage of total revenue as yet so both are theoretically at risk.
Arrow has invested millions of dollars into Arrowsphere, which is more of a cloud aggregation service as opposed to the Computerlinks Alvea service which utilises its own IP and has very much been developed in-house.
Retaining skilled staff will also be something that is uppermost in the minds of Arrow's senior management team - as with any big M&A deal staff get a little twitchy over at the acquired firm and there's definitely an opportunity for some rival VADs to hoover up some talent.
There is a real vacuum now in the distribution landscape allowing some of the smaller independents like Wick Hill to position themselves as the stepping stone for vendors entering the UK channel.
There'll certainly be a few resellers out there who went with Computerlinks because it wasn't one of the major four, and because it was perceived as having a personal touch. Those accounts may now be up for grabs as those companies consider their options.
Computerlinks has had a real drive in the past years on services, to boost and retain margin, which no doubt made them an attractive proposition for Arrow. But with the pressure being on numbers, such a big acquisition can often become overwhelmed by the land grab for business. ®
Sponsored: Minds Mastering Machines - Call for papers now open