BlackBerry manufacturing partner Jabil looking to cut ties
In talks to 'wind down the relationship'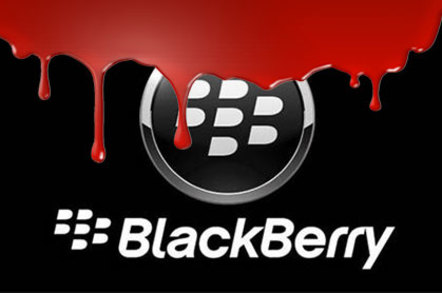 When a relationship starts going badly, sometimes it's best to just move on. Case in point, Jabil Circuit, longtime manufacturing partner of battered Canadian smartphone maker BlackBerry, which looks to be ready to pull the plug.
"We are faced with a strong possibility of disengaging with BlackBerry," Jabil CEO Mark Mondello said in an earnings call with analysts on Wednesday.
He added, "We're in discussions right now on how we're going to wind down the relationship."
In a statement released on Wednesday, Jabil described BlackBerry as its second-largest customer in fiscal 2013. Apple is believed to be its largest, but Jabil does not ordinarily report its revenues from individual customers, making Mondello's comments regarding BlackBerry particularly unusual.
Jabil even went as far as to mention its troubles with the Canadian firm in its earnings release, saying it expects charges of between $35m and $80m in fiscal 2014 as a result of "ongoing discussions with BlackBerry."
You needn't be a financial wizard to figure out what's going on. Jabil built lots of BlackBerry handsets, but customers didn't buy them. BlackBerry is due to announce its quarterly earnings on Friday, and it has warned investors to expect an operating loss of as much as $995m, mostly related to unsold product.
On Wednesday, US wireless carrier T-Mobile said it would stop carrying BlackBerry handsets in its retail stores due to poor sales, although it said it would still offer them for direct shipment to customers.
With Jabil now looking to distance itself from what appears to be a sinking ship, speculation is mounting that BlackBerry may stop making its own hardware altogether and concentrate instead on licensing its software to other smartphone makers.
If that's BlackBerry's new strategy, however, its investors are likely to have a lot of questions. The firm was expected to launch apps for its popular BlackBerry Messenger Service (BBM) for Android and iOS over the weekend, but software glitches scotched that plan, and BlackBerry now says not to expect the apps for at least another week.
In the meantime, BlackBerry is looking for a suitor to bail it out of its financial doldrums. It has already given the nod to a $4.7bn buyout offer from a Canadian consortium led by Toronto-based Fairfax Financial Holdings, but that deal won't close until November, and some investors doubt that Fairfax will be able to raise the necessary capital.
With BlackBerry's share price now having dipped below $8 – 12 per cent lower than the $9 price that Fairfax proposed – you can expect any subsequent offers to be somewhat smaller. ®