How long will the next NBN Co board last?
Zero tolerance for delays means new board members are headed for a hot seat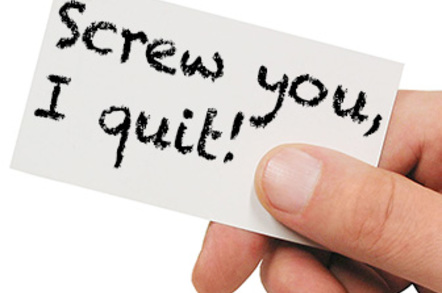 Wanted: NBN Co board members. Essential: telecommunications network rollout experience; ability to conduct a thorough review of the current NBN rollout; conduct weekly performance reviews of network rollout without interruption to operations. Desirable: willing to be dismissed at short notice.
Cost blowouts and missed targets were the failures of the NBN, communications minister Malcolm Turnbull said yesterday when he told the world that he'd asked for the NBN Co's board to resign.
It may be that he plans to appoint a compliant board, as his political opponents believe. However, potential new board members might not be growing on trees. At the very least, anyone with a hankering to take on the role will be asking for very clear guidance about how strictly the minister will police a policy intolerant of delays or rising costs.
Especially since a large chunk of the next board's time and attention will be spent on signing off a weekly progress update. How many "missed targets" will the board be allowed, with 52 reports to be published each year?
How often is the government prepared to hose out the boardroom before it acknowledges that big infrastructure builds are subject to a thousand mortal shocks?
It seems to Vulture South that Mr Turnbull has cut a birch which he'll one day feel on his own back, sooner than he might currently expect.
While Turnbull stated yesterday that the government is going to be "technology-neutral" in its approach to the NBN, the Liberal Party's policy document launched back in April will cast its shadow over both the NBN review and the deployment that's to continue while the review takes place.
As Turnbull stated yesterday, NBN Co's fixed wireless deployments should now take into account whether or not a target location could be served by fibre to the node, which he said should make services over copper viable in areas that are currently excluded from the fibre-to-the-home rollout. So the coalition's VDSL2-plus-vectoring technology is already in the technology mix.
There's no point in restating the entire fibre-versus-copper debate here, but if the government remains wedded to its April policy target that "all premises" will have access to 25 Mbps-plus services, quick wins may be hard to find.
The problem in achieving the policy target in such a short timeframe is that the starting point is already sometime in 2014. Setting aside the NBN Co board review (which can't begin until cabinet appoints the new board): right now, there's no technical specification for connecting VDSL2 and vectoring to the copper network.
A couple of days ago, the Communications Alliance commenced the process of setting network deployment rules for VDSL2 with vectoring. There are five documents that will need to be revised, field tests to conduct, a public consultation process to undertake, all of which happens before the Alliance presents a document to the ACMA for ratification. After ACMA receives the document, there would typically be a second round of public consultations before the standard is declared and deployments can commence.
The process of setting network deployment standards could take up to nine months. While it's feasible to accelerate this by some kind of ministerial fiat, it's also inadvisable.
The network deployment rules aren't pettifogging bureaucracy getting in the way of progress: they're the reason that Australia has a competitive DSL market. The reason your modem is able to connect on a contested copper bundle inhabited by a bunch of other ISPs is that the providers, through the Comms Alliance working groups, have agreed on the way the technology behaves. They know the rules by which their DSLAMs and customer modems will "play nice".
Aside any commercial and regulatory renegotiations with Telstra, the deployment can't begin in earnest until 2014, leaving the government and the new NBN Co board a little over two years to achieve upgrades to millions of households.
At what point will the next board be told "too slow" or "too expensive", and purged?
The Register believes it won't happen: purging a board because it's unable to achieve the impossible would leave Turnbull with a very slim list of applicants for the next round of appointments. Which means, sometime in 2015 or 2016, the minister is likely to be fielding media questions about why "his" NBN Co board is being treated more kindly than Labor's.
It's instructive at this point to look at two other countries, England and New Zealand.
Right now, New Zealand's UFB project doesn't look too bad. From the government's point of view, the rollout is running slightly ahead of time, and so far without a budget blowout to plague its minister. However: that rollout is also leading with connections to places like schools – the consumer "heavy lifting" is just beginning.
And even then, the project isn't without its problems. The cost of connections is emerging as both a political issue and a take-up inhibitor. As this Fairfax NZ story notes, investors are beginning to query Chorus about whether it will be able to prevent build costs rising in the future. And while the Chorus fibre currently passes 18 per cent of "communal" customers, only 0.5 pe rcent are connected.
Over in the UK, things are far more stressed. As reported by The Register earlier this year, the project's costs are blowing out, the original 2015 target will not be met, and the National Audit Office doesn't believe the project represents value for money.
Regardless of the technology debate, Mr Turnbull has set himself a political objective that will be difficult to achieve. ®
Sponsored: Beyond the Data Frontier