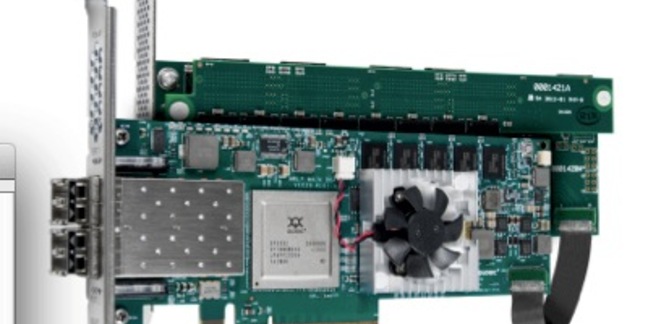 Wanna give your Oracle real application cluster setup a fivefold transactions-per-minute boost? Just add a flash-cached host bus adapter between the Oracle gear and its SAN, says QLogic... preferably its own.
Fibre Channel host bus adaptor (HBA) vendor QLogic has a new line of network adapters called FabricCache which use its Mount Rainier technology to add a caching flash storage pool and store hot data from a Fibre Channel-connected SAN. Accessing servers thereby get faster access to data.
It's got a demo running at Oracle OpenWorld (exhibit number 2115) with FabricCache used to link a Fibre Channel SAN to an Oracle real application cluster (RAC) set-up. QLogic claims this can bump up the transactions per minute count by a factor of five in Oracle RAC business analytics applications, and provide up to 75 per cent faster transaction response times.
This happens because FabricCache significantly lowers data access latency on a Fibre Channel SAN which it front-ends, according to QLogic.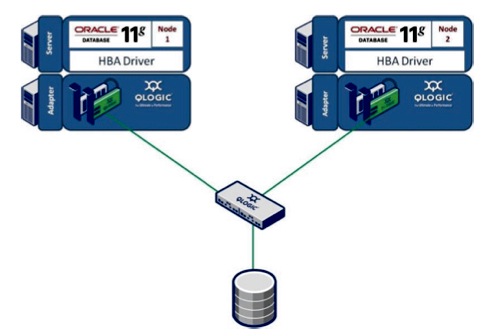 QLogic FabricCache and Oracle RAC
It might be easier to add a FabricCache 10000 Series adapter to your Oracle RAC-Fibre Channel SAN set up than sticking PCIe flash cards into the servers. That will be a cost, complexity and performance benefits decision.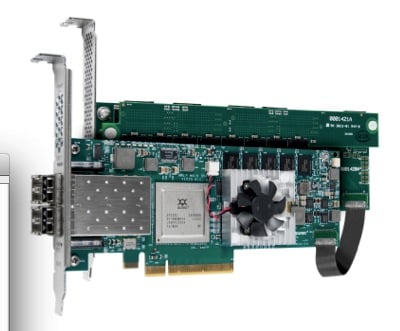 QLogic FabricCache10000 Series Adapter
With this demo QLogic is announcing that it now has an alternative to PCIe server flash that deserves a look. Grab a look at a datasheet here (PDF). ®
Sponsored: How to simplify data protection on Amazon Web Services