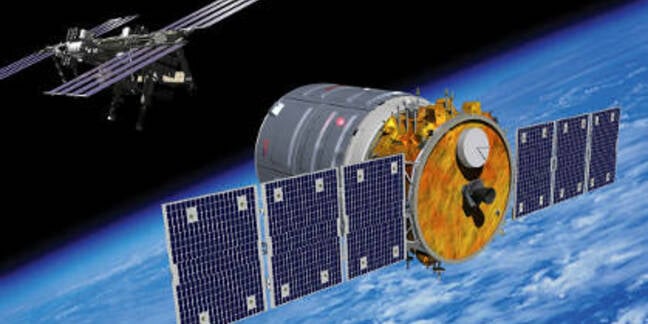 The operators of Cygnus – a commercial unmanned spacecraft sent on a demonstration mission to the International Space Station – have been forced to delay its docking with the microgravity laboratory after they discovered a software glitch.
It means that Cygnus won't dock with the ISS until Saturday, 28 September, at the earliest, it has been confirmed.
Trouble started to dog Cygnus over the weekend after it had initially undergone a smooth launch and approach to the ISS.
But its rendezvous with the outpost on the lab's Harmony module was aborted just six hours before Orbital Sciences Corporation's cargo capsule, carrying about 1,500lbs of goods, was supposed to dock with the ISS.
The company said that the craft had received data from the space station that it didn't expect. Cygnus rejected the data which, according to Orbital Sciences, "mandated an interruption of the approach sequence."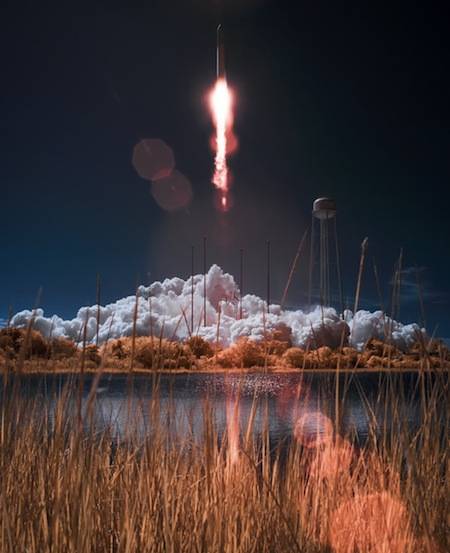 Cygnus blasts off on 18 September. Image Credit: NASA/Bill Ingalls
The software flaw, involving a data format discrepancy between the lab's on-board navigation system and a similar system on the space cargo truck, initially set Cygnus's approach to the ISS back by a minimum of 48 hours while engineers worked on fixing the problem.
But NASA and Orbital made the decision on Monday to postpone connecting Cygnus with the ISS until Saturday at the earliest, to allow Soyuz crew operations to be completed.
The software snag, which has now been resolved by Orbital, meant that the remainder of the mission had resulted in a tight schedule given the impending arrival of the Soyuz crew – two astronauts from the Russian Federal Space Agency and one from NASA – who are expected to rock up at the space station late tomorrow.
"This new schedule will allow the Orbital operations team to carefully plan and be well-rested before restarting the critical final approach to the space station. Meanwhile, Cygnus has all the resources needed to remain in orbit for an extended period of time," said Orbital's executive veep Frank Culbertson.
He didn't reveal exactly how long Cygnus can remain in space alone, however. ®
Sponsored: Webcast: Ransomware has gone nuclear