Oracle hides ExaLogic price cut
Old price lists prove price halved, so why has Big Red deleted the post announcing it?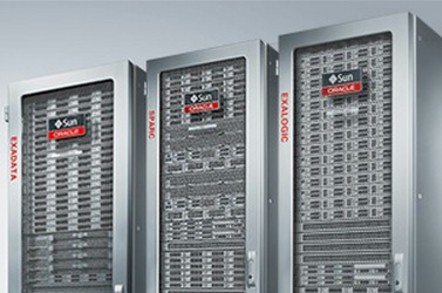 Oracle has removed the blog post we noticed last week in which it announced the price of its Exalogic Elastic Cloud Software (EECS) had been cut from $US20,000 per CPU to half that price.
Keen-eyed readers noticed that our link to Oracle's post (which was once to be found here) now produces only Oracle's stylish 404 page.
Big Red declined to comment on why it had removed the page or whether the price cut had in fact taken place. As we noted in our piece, price cuts are generally designed to stimulate demand, so news of one seems like the kind of thing Oracle would like to get out there.
Happily, Oracle does publish price lists so it didn't take long to find this Oracle Engineered Systems Price List September 12, 2013 (PDF). On page 4 of 13 there's a single line item for "Exalogic Elastic Cloud Software" at $US10,000 with a licensing metric of "Processor".
Here, at a site called Yumpu.com, is a December 2012 version of the same price list recording the software at $20,000 per CPU.
We're happy that is evidence Oracle has indeed halved the price. Indeed it has also halved the price of "Software Update License & Support" from $US4,400 to $US2,200.
Why has Oracle hidden the price cut? Vulture South's money is on the ExaLogic platform being superseded by something to be announced at OpenWorld. And with the keynotes there taking place literally as we type this piece, perhaps we'd best turn our attention in that direction. ®