Big Blue seeks romantic partners with a view to money, maybe more
IBM WLTM MSPs, ISVs, solvent, GSOH for intimate 3-ways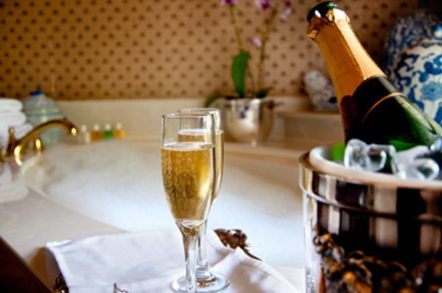 IBM has turned dating agent to pair together lonely MSPs and ISVs that want to jump into bed together on specific projects, and from October, Big Blue will try to lure in punters to ogle the services.
The Solution Store is already up and running for channel partners - some solution providers resellers with a burgeoning MSP biz are also on there.
The portal comes pre-loaded with master service agreements and other legal frameworks to provide a basic list of ground rules, said IBM.
This is not the first time a tech vendor has tried to match make channel partners to help those firms cover each others skills gaps - IBM, Cisco and others have tried and failed to get such initiatives successfully rolling.
Jerry Crossfield, MSP sales manager at Big Blue, agreed that past stabs at the dating game had not worked because the participants failed to keep their profiles up-to-date, "interactions could stagnate quite quickly".
"Before there was a burst of activity to get people on there and then it was left to wither on the vine. This time I have found a significant amount of money to continually move this forward.
Crossfield claimed that from calendar Q4 IBM will heavily market the Solution Store to customers via social media, press, Google, e-marketing, and by mailing its 40k database of customers in Blighty.
"End user demand will keep people [MSPs/ISVs] on their toes," he told us, "this is about how MSPs and ISVs are being seen by the [wider end-user] market".
The programme was exclusively piloted in Blighty with 15 channel partners from January to March and went out to the wider community in July.
Around 100 IBM MSPs and ISVs are currently involved in the scheme but Big Blue has around 5,000 MSPs in Europe alone.
The company refused to provide a recruitment target but Crossfield quipped that, heavens forbid, the Solution Store fails to bring in the punters he will probably be looking for a new job in a year.
Conversely if he is successful he may well be poached by a rival that wants a dating expert to replicate the Big Blue model. ®
Sponsored: Minds Mastering Machines - Call for papers now open