Ubuntu penguins strain to squeeze out bug backlog by mobe OS deadline
Will phone-flavoured Um Bongo be polished off in time for October?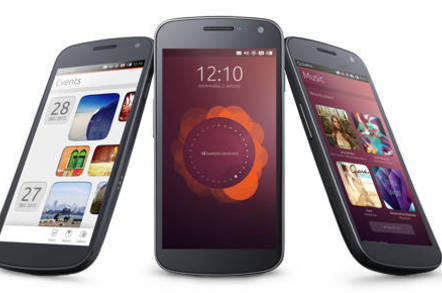 Ubuntu Linux maker Canonical is rushing to finish the smartphone-friendly version of its distro for its 17 October launch.
Um Bongo engineer Nicholas Skaggs, writing here, confirmed version 1.0 of Ubuntu Touch will be based on Ubuntu 13.10, which is code named Saucy Salamander.
"As part of that release [Saucy Salamander], Ubuntu is committed to delivering an image of Ubuntu Touch, ready to install on supported devices," Skaggs wrote.
Devices supported so far include the Galaxy Nexus 4, 7 and 10.
Ubuntu daddy Mark Shuttleworth, speaking at the Consumer Electronics Show (CES), said he was committed to unleashing a "full smartphone experience", powered by Ubuntu 13.10, on the world.
But Loïc Minier, a member of the Ubuntu Touch release team, warned there remains a backlog of work to square away over the next four and a half weeks, if the OS build is to arrive as planned.
Minier has called for a coordinated effort between those working on bug fixes and developers whose components in Ubuntu affect the smartphone-friendly build of the operating system.
"We've got quite a bit of a backlog of things to land right now. This email is to ask everyone's kind cooperation in helping us land everything that is ready while maintaining high quality for the [install] images," Minier wrote. Ubuntu Touch last saw light of day as a developer preview in February.
Shuttleworth wants his distro to power "tablets, phones, TVs and smart screens from the car to the office kitchen" by the time of the 14.04 LTS release, due next April. Handsets running Ubuntu out of the box aren't expected until early next year.
Canonical is pushing on with Ubuntu Touch despite the failure of its effort to raise enough donations to pay for development of its own phone.
Given how far short that project fell, and given the huge amount of coverage it generated, we were left wondering whether the whole thing wasn't just cheap PR for Canonical's main smartphone push - Ubuntu Touch. ®