Google smacks Surface with free Quickoffice for Android, iOS
Chocolate Factory retaliates before MS Office lands on mobile platforms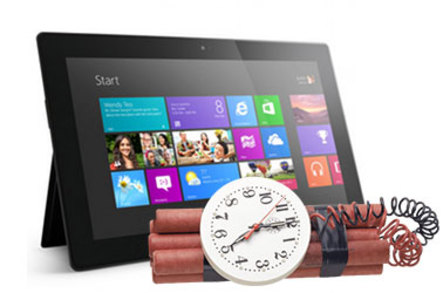 Google has reduced the price of its Quickoffice tool to nothing on Android and iOS, a move Microsoft won't appreciate.
Google scooped up Quickoffice about a year back and made it a part of Google Drive. Doing so meant Drive users could edit Microsoft Office documents.
The Chocolate Factory has now made Quickoffice available at no cost for iOS and Android users and is talking up the fact anyone can now edit Microsoft Office documents for the low, low, price of zero. The suite has also had an upgrade enabling it to do trickier tasks like making charts in Excel or PowerPoint files.
Quickoffice files save into Google Drive, making this move a nice way for Google to make its incumbency with Drive users even stickier.
Microsoft surely won't appreciate this move, as one of its selling points for Surface is that it runs Office. Redmond has made noises about bringing Office to iOS and Android, but hasn't followed through.
Google's just taken away any reason for Steve Ballmer to consider productivity apps on non-Microsoft mobile devices before his departure. Ballmer may appreciate the shorter to-do list. Microsoft's board and shareholders have expressed rather less appreciation of recent efforts. ®
Sponsored: Detecting cyber attacks as a small to medium business