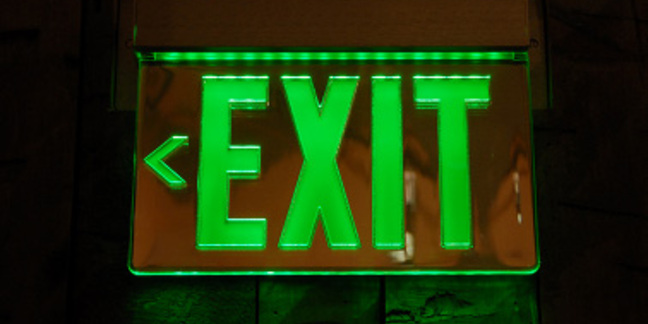 UK IT reseller Kelway is getting its house in order to remove duplication across the business, following a growth spurt during the last seven years that involved as many acquisitions.
The Channel can reveal that Kelway has put its vendor marketing team based in Basingstoke at risk of redundancy and that vendor and alliances marketing director John Johnson has already departed.
Folk close to the matter have informed us that those duties will be taken on by the marketing team at Equanet – which Kelway acquired in March – based in Manchester.
It is also understood that services sales director Simon Lawless, the only senior exec left from the acquisition of ISC Networks, will leave the organisation at the end of this month. His responsibilities will be taken on by an existing sales director, Alan Brown.
Our sources tell us that further fine-tuning of the business will take place over the next six months as management try to make Kelway a more efficient beast.
And judging by the latest financials for Kelway Holdings, the parent of the London-based reseller, the firm needs to trim costs to bolster results after some bottom line slippage in the most recent fiscal.
Turnover in the year to 31 March edged up 1.2 per cent to £355.1m, from £350.7m in the previous year. During the period, Kelway acquired Microsoft enterprise partner BSS, adding £2.29m in sales.
Revenue growth was generated in Europe, where sales leapt by almost a third to £35m; turnover was flat in the UK at £301.2m; and sales declined 15.9 per cent in the rest of the world to £19m.
Split by biz mix, sales in the workspace unit fell 1.5 per cent to £119.3m; dived almost 12 per cent in the solutions arm to £107.3m; grew 35 per cent in software to £70.7m; rose three per cent in services to £56.2m; and the marketing arm generated £1.56m, up from £1m.
Gross margin was static at 16.5 per cent and gross profit came in at £58.7m versus £57.5m in the previous fiscal year.
However a near seven per cent rise in admin expenses to £51.2m dragged down operating profits, which fell 22.4 per cent to £7.48m.
Profit before tax fell to £6.94m compared to £8.34m a year earlier and after the taxman took his slice, the bottom line stood at £4.5m, a drop of 20.8 per cent on the previous 12 months.
Headcount in the year increased to 821 from 742 people and staff costs came in at nearly £47m from £45.4m.
The Equanet purchase price was £4m, the P&L accounts revealed. Trade debtor values at Equanet were close to £3m and net assets acquired were only £448k – with goodwill pushing up the buy price to a round number.
Kelway worked hard in fiscal '13 to address short-term debt and interest paid, reducing dependency on invoice discounting to £4.75m from £16m a year earlier. Instead it used an increased overdraft facility which climbed from £526k to £3.6m.
Kelway managed to cut interest payable on loans during the 12 months by some £800k to £540k.
Long term loans increased to £8.7m, and cash balances were flat with last year at £1m.
The long-term debts are due at different stages in 2016, and comprise:
a £3.3m Lloyds TSB bank loan note used to help fund the Equanet buy;
£909k on finance leases;
£4.15m loan notes from VC backer Core Capital; and
a £323k loan it inherited when acquiring ISC Networks.
Kelway's loan from Core Capital is interest-free, though the VC has bagged £75k a year for board fees and expenses since it bought a stake in the reseller in 2006, and then refinanced the business in 2011.
The balance sheet showed tangible assets of £36.7m but the deduction of intangibles left Kelway Holdings with a net asset value of £486k. Kelway has £9m of deferred service margin on the balance sheet which is dragging down net assets.
Fiscal '13 didn't prove to be an unlucky year for Kelway, but management will not look back on it as a golden one either.
In a statement sent to El Chan, Kelway chief exec Phil Doye, said:
"The first half of fiscal '14 trading has been strong, with revenues close to £250m." ®
Sponsored: Practical tips for Office 365 tenant-to-tenant migration