LOHAN hero playmonaut STRANDED on Spanish mountain
Search-and-rescue team required after dramatic flight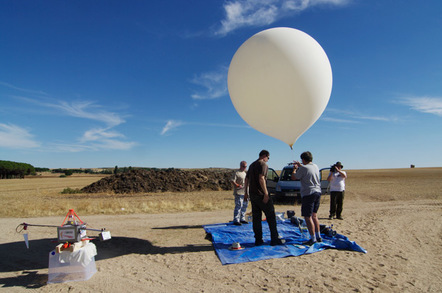 Pic The Special Project Bureau's mountain rescue team has been mobilised today to recover our Low Orbit Helium Assisted Navigator (LOHAN) playmonaut – stranded since yesterday on the side of a Spanish mountain.
What should have been a routine test flight to put our improved rocket motor igniter through its paces ended dramatically with premature balloon burst at around 23,000m (the specified altitude where the igniter was supposed to fire was 30,500m – see phase 2 of LOHAN's mission summary) and a crash landing in rough terrain south west of Avila.
Due to wind conditions, we shifted our launch site north to a nice spot west of Valladolid, and conditions were pretty well perfect.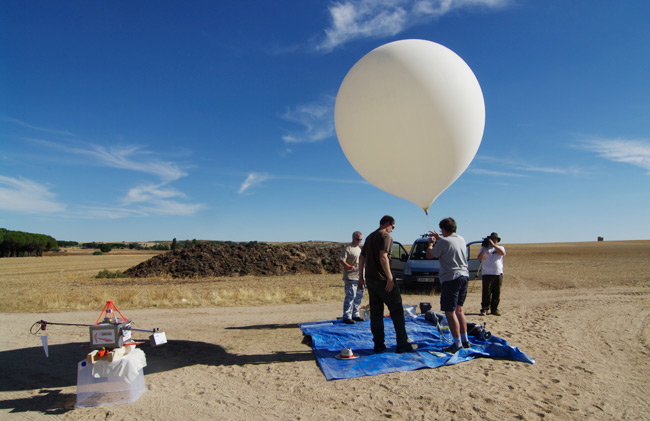 Rather irritatingly, it was the mighty orb on this occasion which decided not to play ball, and following a mad dash along mountain roads, we did manage to get a fix on the payload box, albeit too late to attempt a recovery.
We'll have full details on the flight tomorrow, because right now we have to get up the side of a mountain and get our heroic playmonaut a well-deserved cold beer. More follows... ®
---
Further LOHAN resources:
---